iCloud Announcement Confirms Death Of MobileMe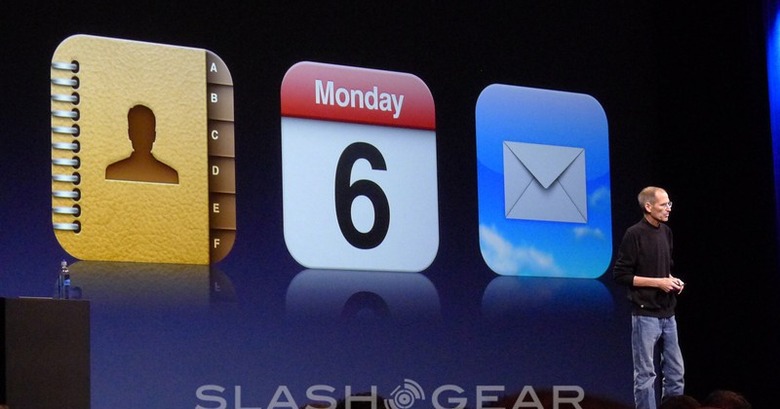 The moment of truth is finally here. The iCloud has been revealed after months of speculation. And one of the main questions that piqued many of our minds was what would happen to Apple's MobileMe device syncing product. Well, its official now. MobileMe is dead.
MobileMe had good intentions when it was launched, but was quickly panned with negative reviews. Apple even admits to that saying "It wasn't our finest hour, but we learnt a lot." But the kicker comes here: "We threw away the MobileMe Contacts, Calendar, and Mail apps, and have rewritten them from ground up to be iCloud apps."
Now, when a new contact on your iPhone is created, it is automatically synced to the cloud and then pushed down to all of your other i-devices. If you change it on one device, it's automatically updated on the other devices. Calendar will work the same way.
But for Calendar, they've also added calendar sharing, so that if a new entry is added on one, it can be automatically pushed to the cloud and updated on other devices sharing the same calendar.
Mail will be offered at me.com and in the same way, all your devices will be synced and updated with your inbox and other mail folders.
These three apps used to be the core of MobileMe, and used to cost $99 a year. Well, now with the iCloud, MobileMe will no longer exist, and the three apps are now free.