iCloud.com now lets users restore deleted files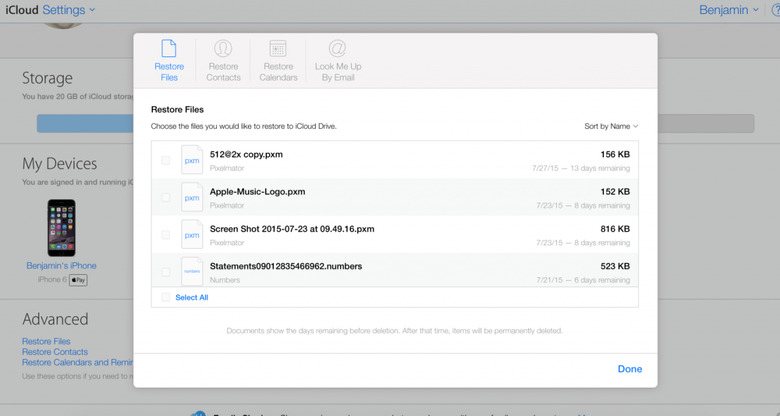 With no announcement whatsoever, Apple has just added a new feature to iCloud.com, the browser version of its cloud storage service, that has it rivaling Dropbox just a tad: the ability to restore recently deleted files. Unfortunately, the feature isn't exactly easy to find, buried in the Advanced Settings menu, so most iCloud users may not even notice it exists. Should they find it though, they'll be able to restore documents and other files, in addition to recently deleted contacts and calendar entries.
What really makes this a useful feature is the fact that the iCloud service doesn't have anything like a Trash folder, so users who accidentally delete a file are pretty much screwed. When the restore menu is opened, it starts on the "Restore Files" tab, offering a list, complete with snapshots, of recently deleted documents. Users can pick one by one which files to restore to iCloud.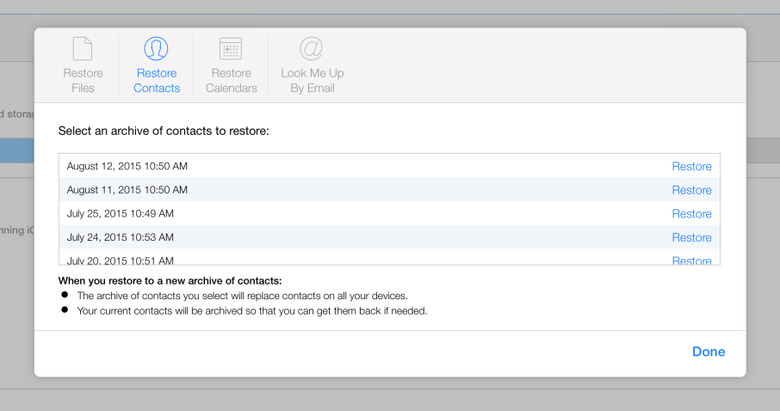 The "Restore Contacts" and "Restore Calendars" tabs work a little differently. Instead of being able to pick and choose exactly what was deleted, it offers a list of timestamps for backed up versions of the database users can roll back to. Restoring like this reverts all changes that were made following the time of the backup.
There are warning messages that appear at the bottom of the window, advising that restoring calendars will resend event invitations and disable sharing. Fortunately, before any contacts or calendar restore is made, iCloud takes a new snapshot of the data in its current state. If a user restores to the wrong version, they can still go back to the current version.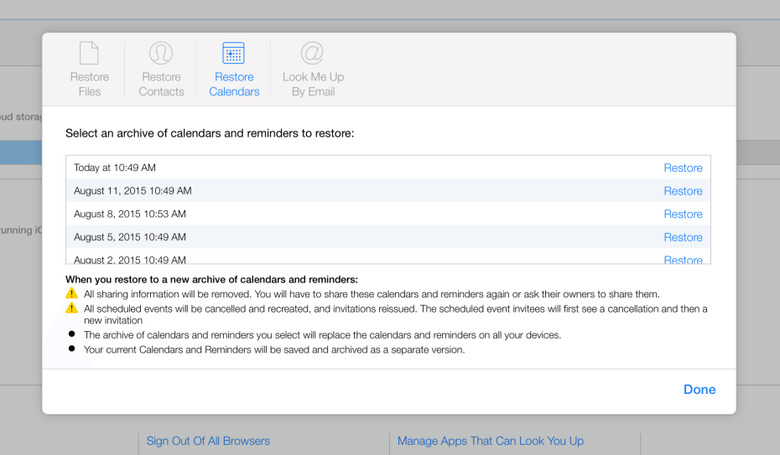 On the Restore Files tab, along with the name and size of each document, iCloud also lists how many days before a file is permanently deleted, much like the "Recently Deleted" folder within the Photos app on iOS. It seems the longest documents can be restored for is 30 days, although that timeframe seems to change depending on the file.
It's easy to imagine Apple bringing these features to iOS in a native format, especially with the new iCloud Drive app to be included in iOS 9 this fall. Since the feature is already available within the Photos app, it seems like a great way to give the iPhone and iPad their own Time Machine-like capability.
SOURCE 9 to 5 Mac