ICD Ultra 7-Inch Tegra T20 Android Tablet Announced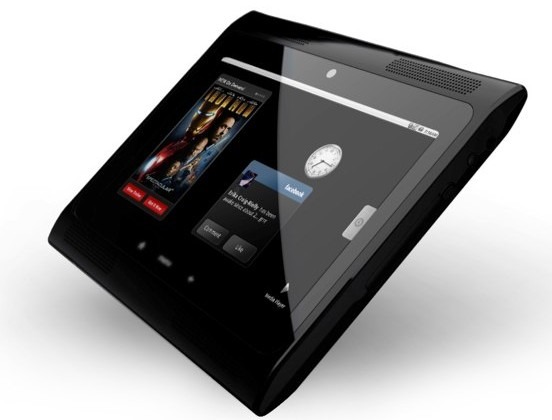 ICD's 15-inch Android Vega tablet had us curious enough about the company, and now they've surprised us even more by unveiling a second Android-based device.  The ICD Ultra has a 7-inch touchscreen, integrated 3G, WiFi b/g and Bluetooth 2.1, and like the Notion Ink smartpad we showed you yesterday, it uses an NVIDIA Tegra T20 chipset.
Where the Vega is intended for at-home use, serving up your internet browsing and media consumption, the Ultra has set its sights on being your mobile companion.  Measuring 186 x 158 x 18 mm it's reasonably compact, and ICD will be offering both resistive and capacitive touchscreen options running at either 800 x 480 or 1024 x 600.
The company reckons you'll see at least 4hrs use from a full charge, and there's a mini-HDMI port for hooking up your HDTV.  All we're left wondering is price; for a brief demo of the Ultra check out the video of Engadget's Josh Topolsky showing it to NBC's Jimmy Fallon below.
[via The eBook Test]