This is Hyundai's vision of city travel: Flying cars and self-driving pods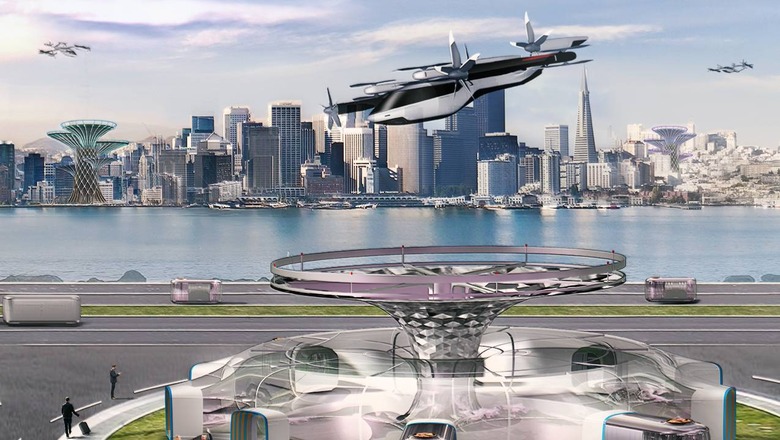 Hyundai plans to bring a flying car to CES 2020, previewing its vision of not only air taxi transportation, but how passengers will move between the ground and the skies. The Hyundai Personal Air Vehicle (PAV) will just be a concept, the South Korean automaker says, but it argues that there are legitimate benefits from spreading the commute upwards.
The PAV concept itself looks more like a traditional plane than a car. There's a low-profile cabin and stubby wings, each of which has twin propellers. It would work in tandem with a Purpose Built Vehicle, or PBV, which resembles a small cargo container on wheels.
Hyundai says that it envisages that being autonomously piloted, so that passengers wouldn't need to know how to drive themselves. Meanwhile the design of the PBV itself would be customizable; Hyundai doesn't give specifics, but we can imagine the vehicle being outfitted for package delivery in addition to passenger transportation, for example.
Bridging the two would be the Hyundai Hub, effectively a docking station for multiple PBV and a landing pad for the PAV. In Hyundai's concept it looks like a futuristic flower, with around ten bays into which the PBV would slide, and a central waiting area atrium. Theoretically, passengers could be picked up from their home or the office in the self-driving pod vehicle, brought to the Hub, and then board the aircraft.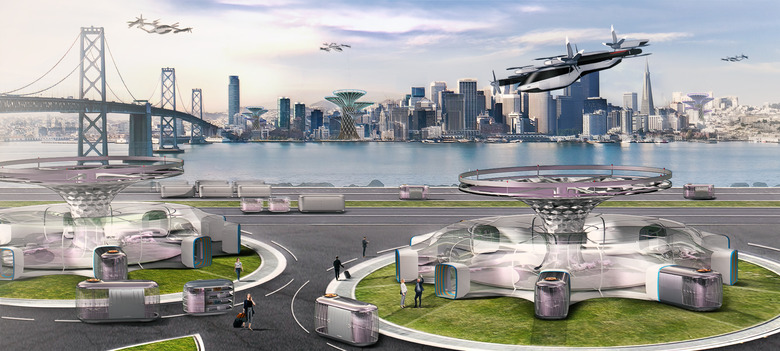 Hyundai says the Hub could also be a location for "community activities," essentially helping embed them into urban life rather than – as with current airports – having them silo'd off at a distance. "The use of airspace is expected to alleviate road congestion and give back quality time to city commuters," the automaker suggests.
Of course, Hyundai isn't the only company exploring such futuristic transportation. Back at CES 2018, for example, Toyota previewed its own vision of autonomous cargo pods, in the shape of the e-Palette. Effectively an interchangeable upper section riding on a self-driving electric sled, the blocky design could be made into a taxi or a delivery truck, Toyota suggested, or even something more unusual like a mobile restaurant, a hotel room, or even a store.
As for flying cars, several companies are working on the idea, though commercial launches are still some way out. Most recently, startup Skyryse demonstrated a way to retrofit existing helicopters with an autonomous air-taxi system, allowing them to go from take off, through flight, to landing, completely without human involvement.
Hyundai isn't saying how far out it envisages its holistic ground/air urban transportation system being practical is, and right now it does read more like a concept flight of fancy than anything with a real roadmap attached. Nonetheless, there are certainly companies working on each aspect of what the conceptual vision suggests might one day come to fruition: we're just waiting on the technology and the regulations to catch up.