Hyundai unveils N 2025 Vision Gran Turismo in Frankfurt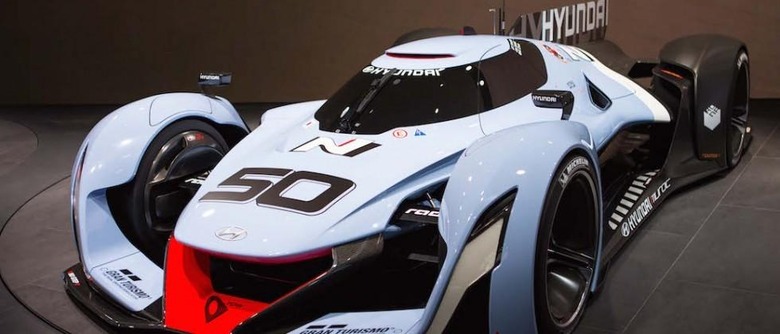 Bugatti isn't the only car manufacturer showing off their Vision Gran Turismo concept at the Frankfurt Motor Show, as Hyundai has just unveiled its impressive contribution. Dubbed the N 2025 Vision Gran Turismo, the Korean car company has cast aside its image as a maker of small, affordable vehicles when coming up with this 872-horsepower supercar. And it looks like Hyundai might be trying to permanently shed that image, as concept is also serving as a launch of their N high-performance division, which will produce cars for the real world and not just video games.
The N 2025 Vision Gran Turismo features a hydrogen fuel cell system and is powered by four independent in-wheel motors. Weighing only 972 kg (2,143 pounds), Hyundai says the vehicle can match most supercars with its power-to-weight ratio. It also maintains a low center of gravity thanks to its body design that maximizes downforce.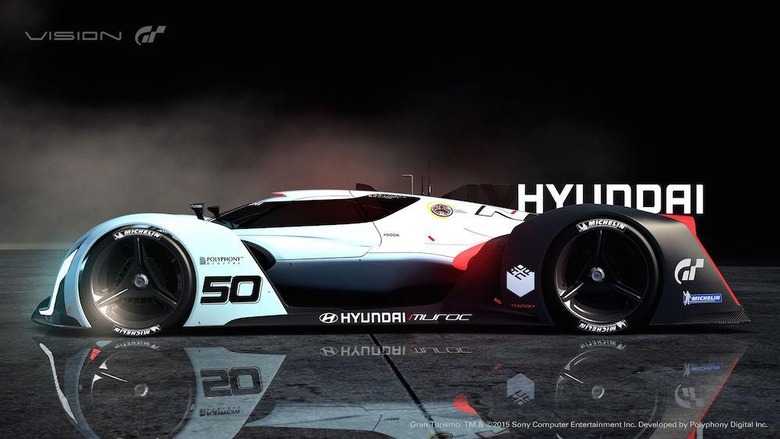 Hyundai like to say that the concept's design was inspired by Muroc Dry Lake, a testing ground for training pilots and astronauts. The company believes that this connection to aeronautics and speed is so strong that the car is also referred to as the "Muroc."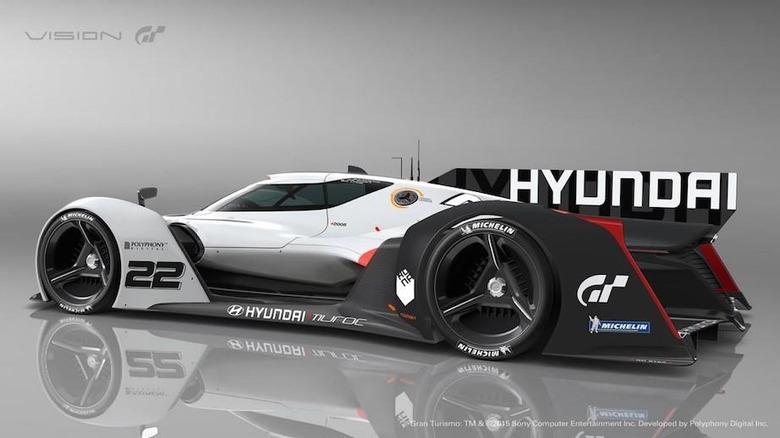 Whatever the preferred name, the vehicle will be coming exclusively to the Gran Turismo video game series on PlayStation, likely in a forthcoming update. This will allow players to have the first chance to get behind the wheel of the N 2025 Vision Gran Turismo and put its performance to the test. As for the real world, let's just hope that Hyundai's performance-focused N production cars borrow from the Vision GT style.
SOURCE Hyundai