Hyundai Prophecy concept is EV futuristic-retro done right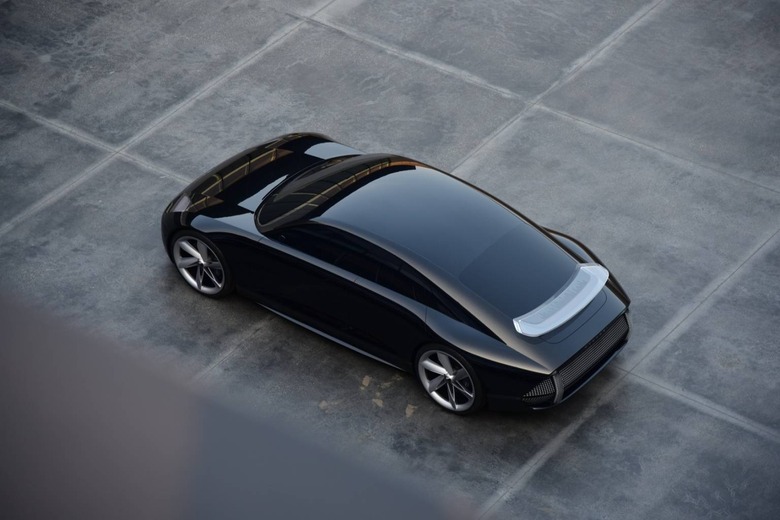 The Hyundai Prophecy is well-named for a concept, given its aesthetic is what the South Korean automaker thinks is the "Ultimate Automotive Form" for an electric vehicle. Created for the coronavirus-curtailed Geneva Motor Show 2020, the Prophecy is a long, sleek, somewhat ominous looking sedan that previews Hyundai's latest design language.
That's the whimsically-named "Sensuous Sportiness" which, in the case of Prophecy, has been combined with "Optimistic Futurism" the automaker says. Behind the design-speak is a greater emphasis on aerodynamic slipperiness, with the EV focusing on trimming drag while maximizing cabin space.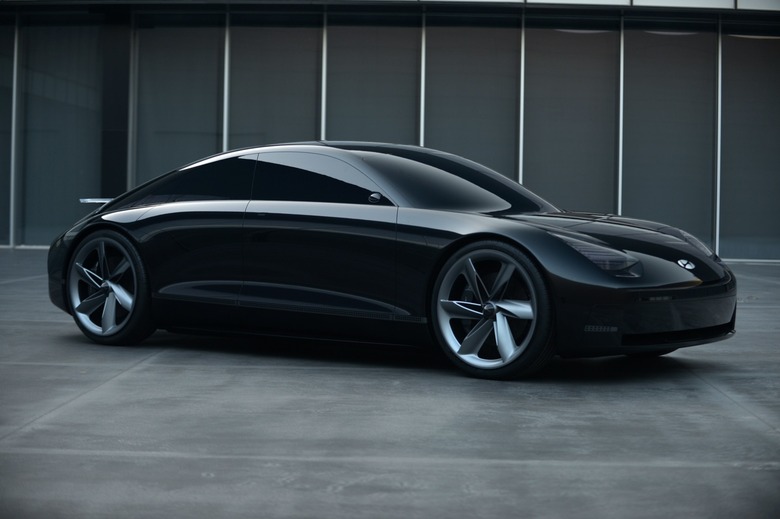 So, the outside pushes the wheels to the corners, ensuring plenty of wheelbase. Hyundai compares the Prophecy's bodywork to the shape of "a perfectly weathered stone," with a boat-tail line at the rear quarter panels to add some visual motion. Propeller-inspired wheels help guide air down the sides of the car, too, while the rear spoiler adds downforce.
Rather than having body features protrude and potentially interrupt that airflow, Hyundai has used transparent acrylic for things like the spoiler, headlamps, and camera monitoring system. That helps draw attention to their "functional beauty," the car's designers say. Last year's Hyundai 45 concept lends its pixel lamp light technology, now included in the front and rear lights, and in the spoiler.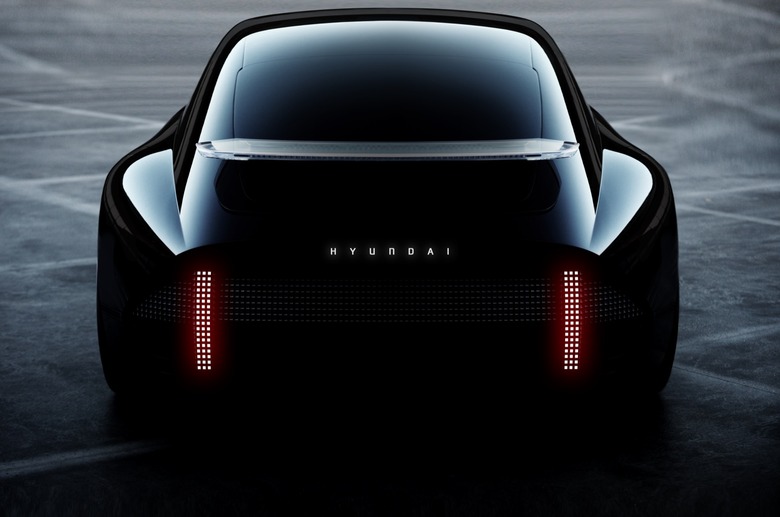 Hyundai says that these pixelated lamps will transfer to production cars as a signature design element. Something else we hope will is the cabin trim, which uses unusual materials like wool-based felt carpet.
There's no steering wheel, but the Prophecy doesn't lack physical controls entirely. Instead, Hyundai has used two joysticks – one in the center console, the other on the door – which can be used to control the EV. Buttons mounted on those sticks act as feature shortcuts.
It also allowed Hyundai to open up the forward view, slimming it down to the pillar-to-pillar display and a wing-shaped dashboard. The latter can swivel, making more space for occupants. A clean air system draws in purified air, and then treats the waste air before it's released back outside of the car.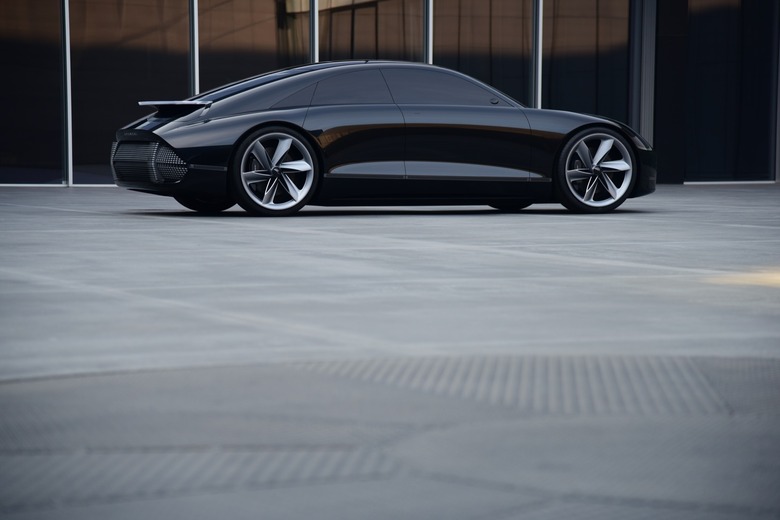 Clearly, the interior of the Prophecy concept is unlikely to make it to production cars any time soon, just as we said about the equally-striking HDC-6 Neptune fuel-cell truck concept from late last year. The exterior of the Prophecy, though, could well drop some heavy hints about upcoming Hyundai electric vehicles.