Hyundai missed its fuel-cell target massively, but it's not giving up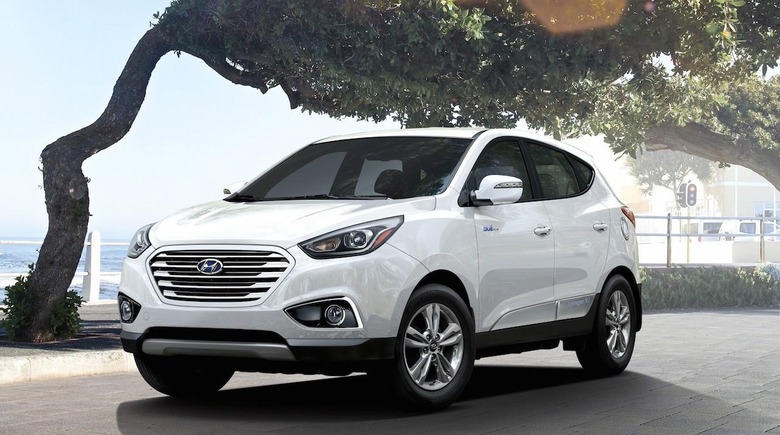 Electric and hybrid cars may be most peoples' first thought when it comes to green travel, but Hyundai isn't letting underwhelming sales sour it on fuel-cells. After a year of sales, the company has sold or leased a little more than a quarter of the hydrogen-powered Tucson EV it hoped to, with just 273 cars reaching drivers since production began in 2013. Although that's well short on its 1,000 target, Hyundai maintains that fuel-cells have more potential for the company than electric cars, though its logic may be a little skewed.
The promise, according to Kim Sae Hoon, general manager on the company's fuel-cell engineering design team, is that competition among automakers is relatively low in comparison to all-electric EVs and gas/electric hybrids.
The designer also told the AP that designers have more flexibility in vehicle type when using hydrogen, with the technology being able to scale from small cars through to larger vehicles like buses. Refueling times, which are comparative to filling up a gas or diesel tank in a traditional car, are another advantage over even speedy charging systems such as Tesla uses in its Supercharger network.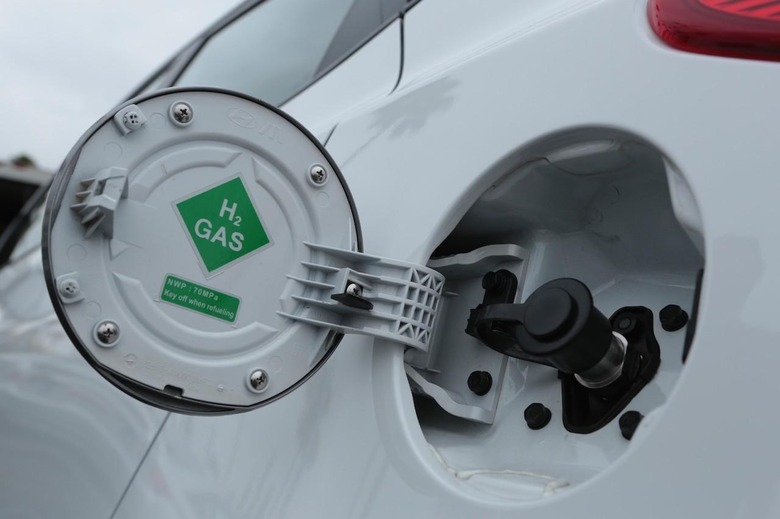 That said, Hyundai isn't expecting anybody else to necessarily come round to its way of thinking in short order. The firm predicts it could be another decade before fuel-cell technology is more broadly accepted, with things like fueling infrastructure and the comparatively high price of cars based on the technology cited as key issues still requiring attention.
There's no getting away from the dreary demand for the Tucson – also sold as the ix35 Fuel Cell in Europe – however, with Hyundai slashing the price in South Korea by almost a half. Even after that cut, the car is priced at the equivalent of around $76,000.
In the US, where the Tucson Fuel Cell is only leased in Southern California, it is priced at $499 per month, though there's no opportunity for purchase after the three years is up. That figure also includes maintenance and hydrogen refueling.
According to Hyundai earlier this month, 70 residents in Southern California have leased the car, and have collectively driven in excess of 475,000 miles over the course of a year.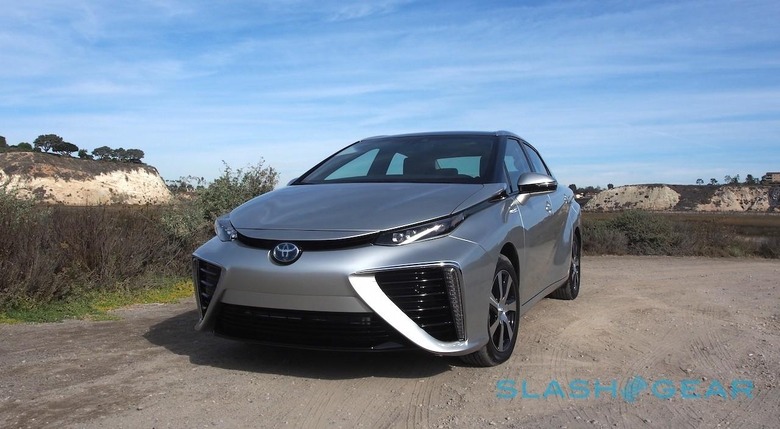 In contrast, Toyota's fuel-cell powered Mirai sedan will be offered for sale at around $57,500 when it launches in the US later this year. Government subsidies are expected to bring that down to more like $45k, or there'll be a leasing option that matches Hyundai's $499 per month.
Hyundai intends to spend the equivalent of $10bn on environmentally-friendly car tech over the next four years, though that will be spread across multiple types of powertrain rather than focusing on hydrogen.