2016 Toyota Mirai priced up for 2015 US fuel-cell debut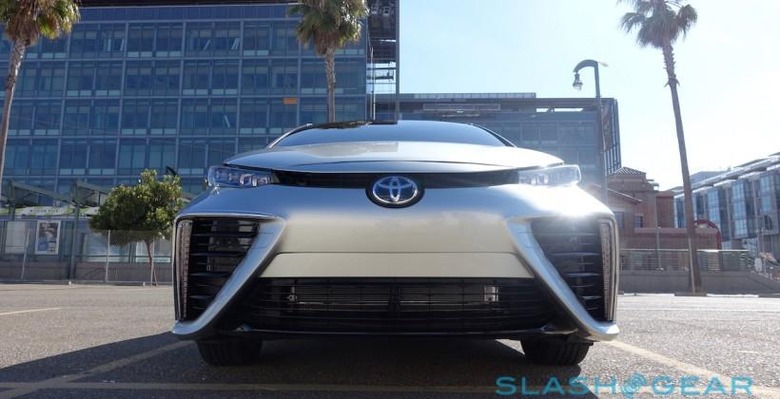 Toyota has announced US pricing for the 2016 Mirai, its first commercially-available fuel-cell car, along with a package of extras it hopes will coax drivers away from gasoline engines. Set to hit US forecourts in 2015, albeit initially only in California and even then at a select handful of dealerships, the Mirai will have a sticker price of $57,500, Toyota said today, though various subsidies and initiatives are expected to bring that down to around $45,000. There's also the lure of free fuel – for some, at least – to sweeten the deal.
California currently offers around $13,000 of initiatives for fuel-cell vehicles, much akin to the tax breaks hybrid drivers like Toyota Prius owners have enjoyed for some years. What leaves the Mirai in some degree of confusion, however, is that the current subsidies are set to expire, and their replacements are yet to be detailed.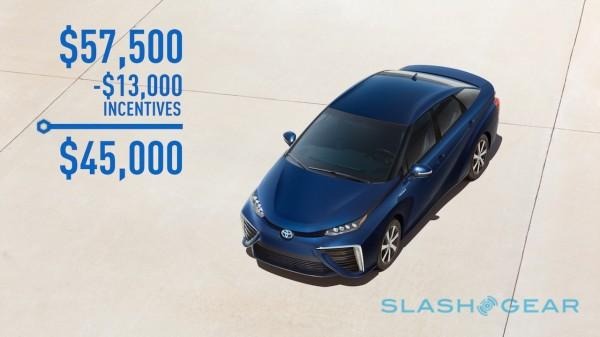 Those who aren't interested in coughing up a roughly $20,000 premium over a Camry Hybrid for the privilege of dripping only water from the tail pipe have the option of a lease instead. Toyota will offer the Mirai for $499 per month over a 36 month period.
"We expect to have the majority – probably 90-percent – be leased vehicles initially," Bill Fay, group vice president and general manager of the Toyota division, said of the predicted split, "and then we'll see how we go in years two and three."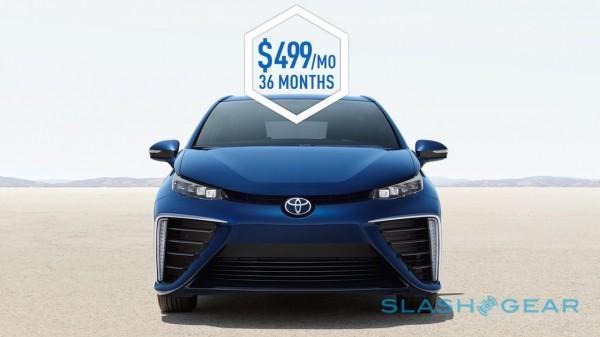 Fleet sales are also expected to contribute, but only amount to around 10-percent of overall sales.
Since fuel-cell technology is still, from a driver perspective, in its infancy, Toyota is planning what the company describes as a "360 degree customer ownership experience" to settle any concerns either pre-purchase or afterwards.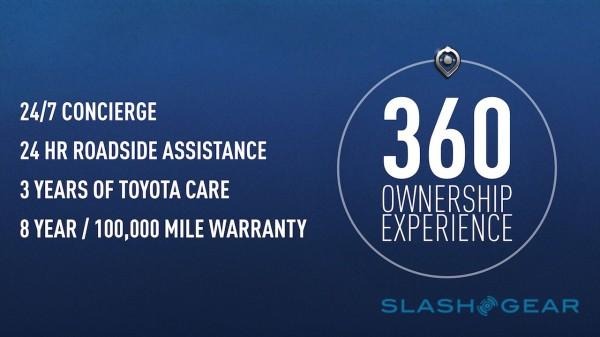 For a start, there'll be an eight year/100,000 mile warranty on the fuel-cell system, as well as three years of maintenance included. Mirai drivers will get access to a 24/7 concierge service to answer any questions or issues they might have, along with 24 hour roadside assistance including towing, tire replacement, flat battery support, and more.
There'll also be an Entune subscription thrown in – Toyota's app-supported infotainment system – which will have hydrogen refueling station maps built into the dashboard.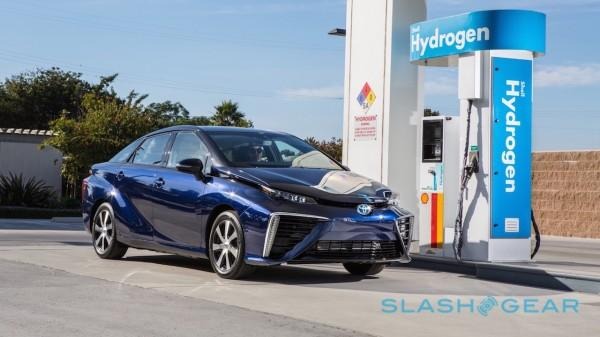 Most valuable, perhaps, will be the promise of free hydrogen, though the final details on the promotion haven't been signed off. Right now, during the trial phase of the various CEC-funded hydrogen stations, the fuel is already free: there's no set standard for charging for it.
Pricing will be set eventually – according to Ole Hofelmann, CEO of station partner Air Liquide, the expectation is around $10 per kilo – but Toyota is aiming to give at least some Mirai drivers a pass at the pump. "Our intent is that [the first] buyers or leasees will get complimentary fuel for the three years of the lease or purchase," Fay said, though admitted that Toyota hadn't settled on how many of those "first" drivers will qualify.
More details will be shared in early 2015, before the Mirai actually goes on sale. If Toyota gets it right, it could find itself replicating the Supercharger halo Tesla has created around the Model S; if it's too confusing, though, it's not going to do the already complicated fuel-cell technology any favors.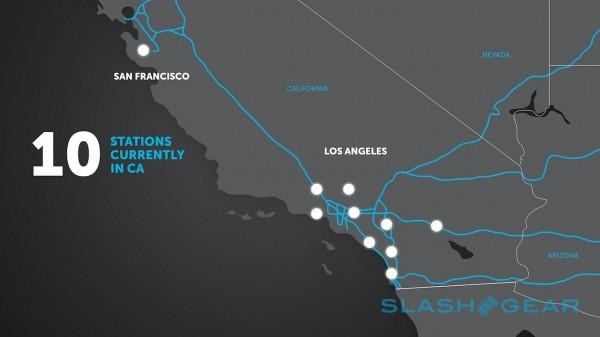 As for insurance, Toyota concedes that the industry isn't quite up to speed with hydrogen-powered cars. "Insurance companies don't have a lot of experience with fuel-cell vehicles," Fay said. "State Farm is one of those which is stepping up right now, but there are others."
Just as only select Toyota dealerships will be offering the Mirai – not to mention upgraded with dedicated service bays and tools – there'll be a limited (though growing) network of hydrogen stations. In California, for instance, the goal is to have twenty online by the end of 2015, and then forty by the end of 2016.
"Our plan would be to have a robust conversation with interested customers ... cover with them where they live, where the closest station is, and have a good dialog so we don't get any surprises after the fact," Hostetter said, hoping to pre-empt any early refueling pains. "So we'll build that into the pre-sale discussion we have."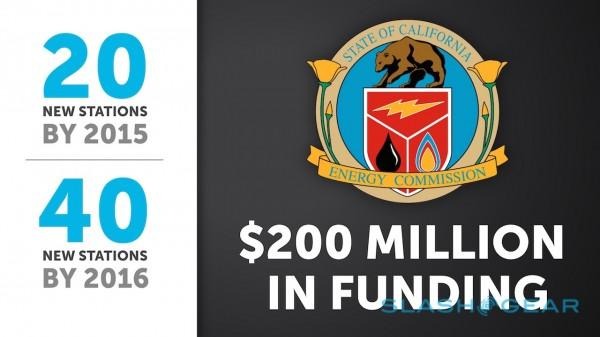 If all goes to plan, Mirai owners won't have to drive more than six minutes to get to a hydrogen station, and nor will they need to shop around to get the best deal on a full tank.
"Down the road, the scale of these stations will become larger and larger," Hostetter believes, "and with the apps provided, if you want the cheapest fuel you won't have to go station to station."
Toyota is even looking into domestic hydrogen production. "We've looked at that over a period of time," the strategic planner VP said, "but those systems aren't feasible, they cost too much."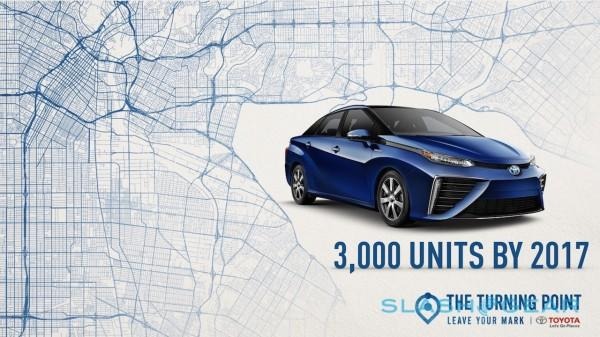 Although a sedan body style was picked because Toyota wanted to make Mirai as broadly applicable to as many people as possible, rather than a more niche coupe for instance, there's no denying that even after subsidies it's not a cheap car. The company's engineers are upbeat that they can continue to drive down the cost of the fuel-cell technology itself, and take further advantage of the fact that on an energy basis, you need to put around 2.5x less energy into a fuel-cell vehicle than you do a gasoline engine to get the same sort of performance.
Still, with Prius taking several generations of car to claw a place in the market, and Toyota already looking ahead with collaborations with BMW and others on zero-emission technologies, Mirai may not have to be a home-run sales success in order to warrant its development time.