Hyundai hands the keys to CarPlay and Android Auto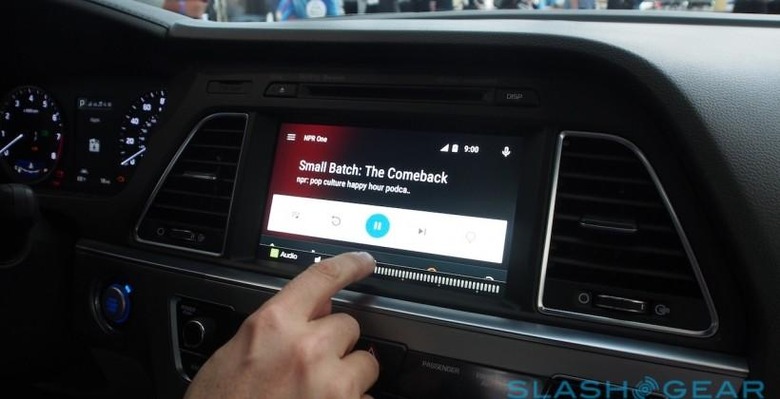 Hyundai hasn't been slow to embrace either CarPlay or Android Auto, but Apple and Google's infotainment systems look set to become even more central to the car firm's dashboards in 2015. A new Display Audio head-unit set to eventually become Hyundai's volume option across all entry-level cars will ditch the CD player and onboard navigation in favor of offloading it to the driver's iPhone or Android device, in what the company claims will save cash for drivers already committed to their smartphones and not bothered by duplicating functionality with expensive in-dash upgrades.
As we saw before, Hyundai's CarPlay integration is much as you'd expect from Apple's system. Plug in your iPhone via a Lightning cable and you get a special, pared-down UI of car-friendly apps, as well as Siri to walk you through using them.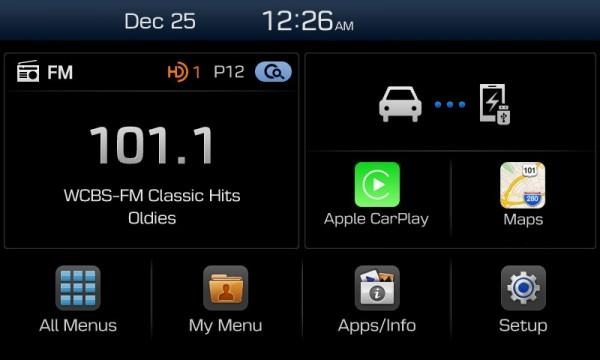 Android Auto works in much the same way, though arguably has greater flexibility than Apple's system thanks to Google's more open attitude toward third-party apps and services.
That pays dividends if you have a particular service you like – as we found when we played with Android Auto on the new Hyundai Sonata recently – though there are still some rough edges that need work.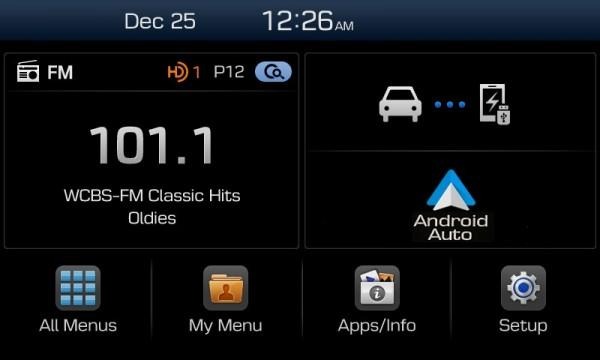 Hyundai isn't quite giving up the whole screen to Apple and Google, however. In addition to CarPlay and Android Auto, there'll be support for the company's own Blue Link system, which pairs a smartphone app suite the head-unit. For instance, there'll be a navigation app available, just in case you're not happy with Apple Maps or Google Maps.
Natively, there'll be FM/AM radio and SiriusXM, so even without a phone connected you won't be left in the lurch without entertainment. The head unit will be able to store music, video, and photos, too.
Blue Link will also be able to remotely lock/unlock the car, as well as start it.
The new Display Audio infotainment system will be offered on select 2016 Hyundai, though the company says it plans to expand it to cover all entry-level models in due time.