This is Apple CarPlay hands-on in Hyundai's 2015 Sonata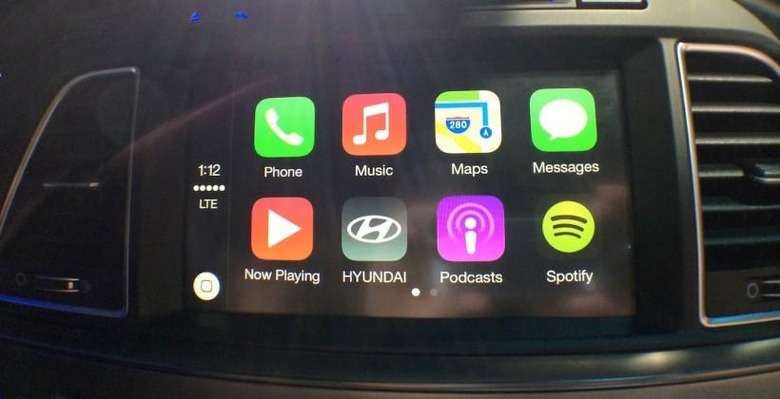 Hyundai has brought along its new 2015 Sonata to the New York Auto Show, and it already has one passenger in the shape of Apple's CarPlay to put your iPhone 5s in the dashboard. The new car – now in its seventh generation – introduces more distinctive look than before, tightened up for what Hyundai hopes will be more appealing to younger drivers, but it's CarPlay and how it will take over the 8-inch touchscreen later in the year that got us really intrigued. Read on to see how it works.
CarPlay is Apple's push to bring iOS to the dashboard, opting to run things from a tethered iPhone rather than release a custom version of the platform for car OEMs. It takes over the display in a compatible car, as well as integrating with whatever native controls are available.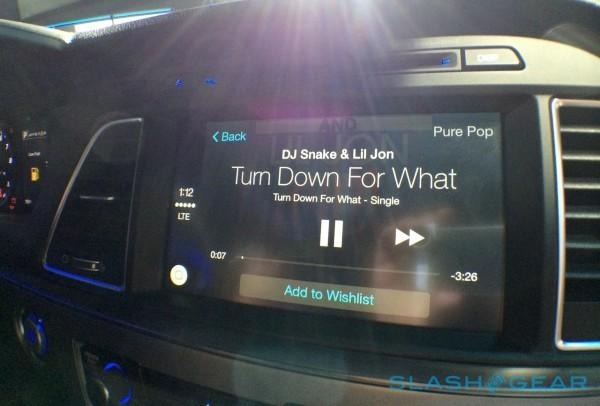 In the case of the 2015 Sonata, that will mean the touchscreen, the buttons on the steering wheel, and the voice control system triggered by a dedicated key on the wheel.
Not every iOS app is offered through the dashboard-friendly UI, of course; Apple leaves only a subset of software and features available, for safety reasons. However, you can make calls, control music, hear text messages read out, and use Apple Maps.
The Sonata's voice button summons Siri for hands-free use.
CarPlay in the new Sonata will be supported later on in 2015, and available on models that have been outfitted with the car company's optional navigation package. It'll be compatible with the iPhone 5s, iPhone 5c, and iPhone 5, running iOS 7.