Hyundai creates the most powerful street-focused Veloster Turbo for SEMA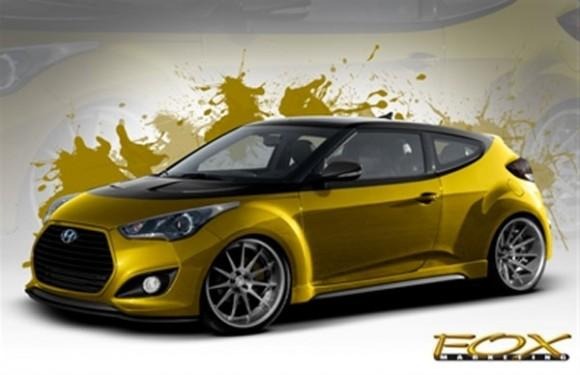 Hyundai has announced another very interesting show car that will be on display at SEMA kicking off next month in Las Vegas. The car was created by Hyundai in conjunction with Fox Marketing Cars and is claimed to be the most powerful street-focused Veloster Turbo ever built. The vehicle features a huge number of upgraded performance parts.
The 1.6-liter four-cylinder direct-injected turbocharged engine has an 845 Motorsports Turbo upgrade, BorgWarnerr EFR Turbo, front mounted intercooler, water/methanol injection system, and runs on VP Racing 101 octane fuel. The car also has a custom ECU tune from Seoulful Racing. The result of the engine work is in output of 370 hp.
The car also has a number of changes to the suspension and handling including a performance strut brace, chassis bracing, and fully adjustable ARK Performance coil-over suspension. Inside the car also gets Street Pro LE seats and Takata Drift III four-point harnesses.
The car's brakes have also been significantly improved using WP Pro EX6 six-piston front calipers and carbon fiber ducting. The outside of the car is finished with a hand mixed color called R-M Oynx HD Waterborne SkyAqua Pearl. The car also has a number of other tweaks on the outside to improve its looks. Hyundai will also be showing off the Legato concept at SEMA.
SOURCE: Hyundai News