Hyperkin Smart Boy ships December 1, can be preordered now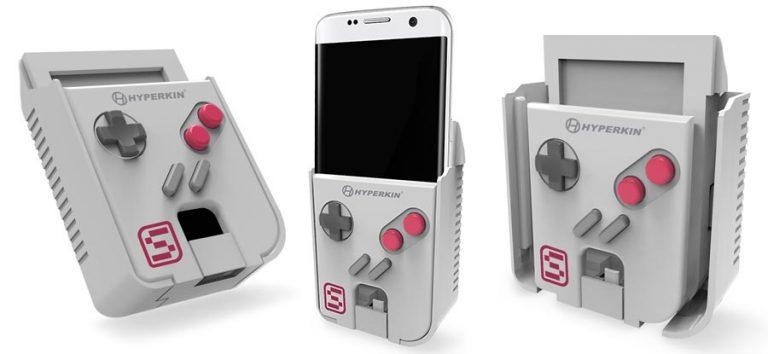 The Hyperkin Smart Boy has excited gamers since its appearance early last year — the demand for it to be made into a real product was so great that the company proceeded to do so, and we got our first look at the real-deal product at E3 this week. Coming on the heels of that appearance is the option to preorder the device, as well as an estimated availability date: December 1 of this year.
The device has appeared on the Hyperkin Lab website with a price of $59.99 USD. You can purchase it now if you want to ensure you get one as soon as possible; according to the website, the company expects to start shipping the preorders on December 1 of this year, presumably making the product available for general purchase after that point.
The product is listed as the "Smart Boy Development Kit," and it'll work with Android smartphones. When a smartphone is inserted, the device transforms it into a modern day Gameboy; it supports both Game Boy Color and Game Boy cartridges, eliminating the need to find ROMs and use an emulator. Developers will get access to an open source serial app and firmware, according to Hyperkin.
It isn't clear when a proper retail version will be made available, nor what differences there may be from the Developer Kit version and the retail version. Regardless, it marks the first opportunity gamers will have to get ahold of the device for themselves. There's also no word on whether or when an iPhone-compatible version might launch.