Hyperkin Smart Boy for Android devices turns up at E3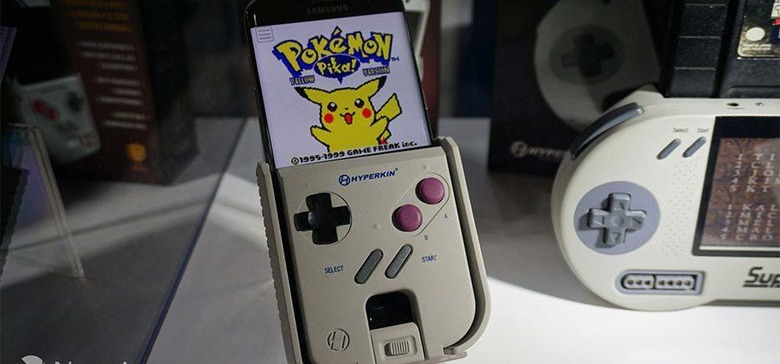 We always have to be weary when seemingly cool products are unveiled for the first time around the first of April. Many tech and gaming firms out there have a history of unveiling plausible, very cool products luring geeks to buy it only to scream, "GOTCHA!" when you try to add it to your cart. ThinkGeek is perhaps the biggest purveyor of this kind of trick. Back around April Fools 2015, Hyperkin tried to trick us all with the Smart Boy, a device that turned an iPhone into a modern Gameboy. As has happened with ThinkGeek a few times, the response was so great that Hyperkin decided to produce the product and at E3 this month, the product was spied.
This time out, the Smart Boy has an Android phone slipped inside rather than an iPhone. At E3 Hyperkin said that the Smart Boy would be on the market for gamers to purchase come December. There is no exact launch date offered, but we can assume that Hyperkin would want it on the market as early in December as possible for the holiday season.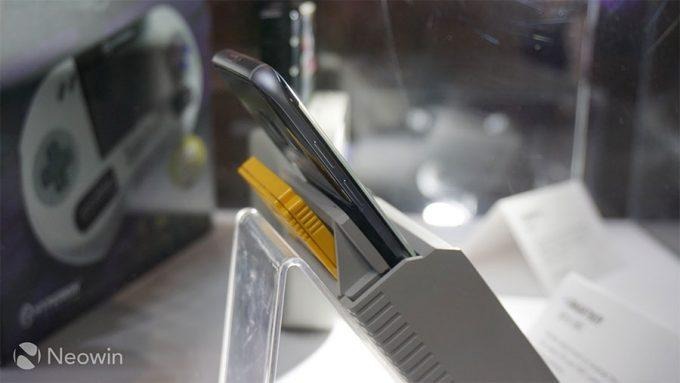 If you are wondering what the Smart Boy is, it's a slide on case for your smartphone that makes it into a Game Boy. The production model still has a working cartridge slot on the back indicating that you actually need to own some Game Boy cartridges for the thing to function. That would also seem to indicate that this is no emulator.
Hyperkin was also specific at E3 in saying that the Smart Boy would land for Android devices. This is a bit curious since the original had an iPhone crammed inside. Perhaps this Android only compatibility has to do with the locked nature of the iPhone. There is no indication of how much the Smartboy will sell for at this time.
SOURCE: Neowin