Hyperkin Retron 1 HD wants to fill the void left by NES Classic Edition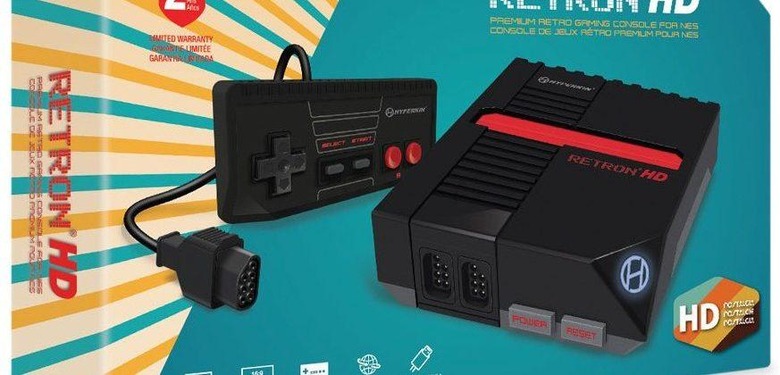 We may receive a commission on purchases made from links.
Now that we're well into May, your chances of finding an NES Classic Edition at retail price are pretty much zero. While that's likely frustrating to a lot of folks, Hyperkin is looking to fill the space left by the discontinuation of the NES Classic Edition. The company has revealed its new Retron 1 HD, giving classic gaming fans another way to play NES games on their HDTVs.
The biggest difference between this and the NES Classic Edition is that the Retron 1 HD isn't an emulation device. While the NES Classic Edition came pre-loaded with 30 games, you'll need to have actual NES cartridges to use the Retron 1 HD. This makes it a good choice for folks who already have an extensive NES library, but maybe not the best one for people who don't own any NES games.
Then again, some NES cartridges are relatively inexpensive through channels like eBay, and the Retron 1 HD solves a lot of the complaints with the NES Classic Edition. Though Nintendo's mini-console was an unquestionable hit, some people complained about the fact that you couldn't play physical NES carts or load more ROMs onto it (not officially, at least).
The Retron 1 HD is capable of playing NES games at 720p and includes one Hyperkin NES controller. It's compatible with regular NES controllers as well, notably unlike the NES Classic Edition. Don't worry about short cables either, because Hyperkin's controller comes packing a 10 foot cable of its own.
Other items included with your purchase include an HD cable (which is noticeably never called an HDMI cable) and a 6-foot micro USB cable for power. Hyperkin says that you can switch between NTSC and PAL cartridges with the flip of a switch too, making this a good choice for those with extensive NES libraries. The Hyperkin Retron 1 HD launches later this month on May 25 for $39.99 – $20 less than the NES Classic Edition. It's available for pre-order now through Amazon, so check out the source link below if you'd like one for yourself.
SOURCE: Amazon