Huawei's new Kirin 950 gets an unbelievable 83,000 on AnTuTu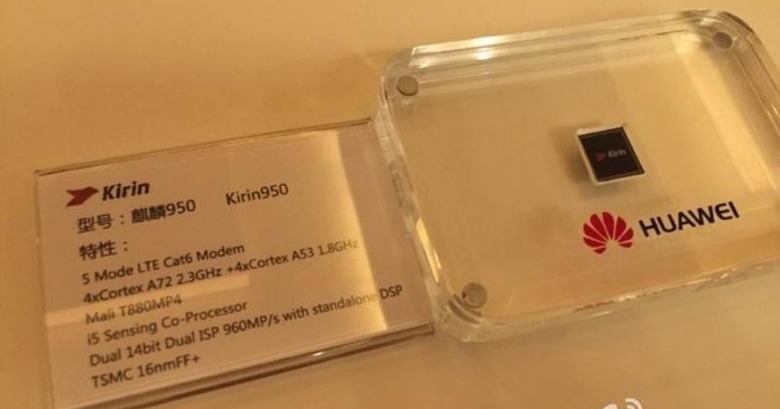 Huawei has just unveiled its new high-end processor, the Kirin 950, and it is already boasting quite a few firsts and bests. While some of those might not exactly be new to our ears, Huawei's Kirin chips aren't exactly as mainstream as, say, a Snapdragon, an Exynos, or even a MediaTek. If Huawei manages to deliver on all the promises of this chip without the expected side effects, it could very well have a formidable competitor that could further push the Chinese OEM into the international mobile market.
For starters, the Kirin 950 is an 64-bit octa-core processor made up of four high-performance Cortex-A72 cores running at 2.3 GHz and four power-efficient Cortex-A53's running at 1.8 GHz. The usual combination these days is four Cortex-A57's and four Cortex-A53's. Compared to the Cortex-A57, the A72 cores are advertised to be, of course, more power efficient and consume less power. The Kirin 950 is also claimed to be the industry's first SoC to use a 16 nm FinFET process from TSMC. In comparison, most mobile chips these days use a 20 nm process while the upcoming Qualcomm Snapdragon 820 is rumored to use Samsung's 14 nm process.
The Kirin 950 will also have a sensor co-processor, the i5. Having a low-power co-processor means that most of the work related to sensors, like accelerometers and gyroscopes, are offloaded to this chip, allowing the main CPU to remain in low-powered "sleep" states a lot longer, which leads to huge energy savings. Other high end chip features include support for 5 Mode Cat. 6 LTE and a Mali T880MP4 graphics chip.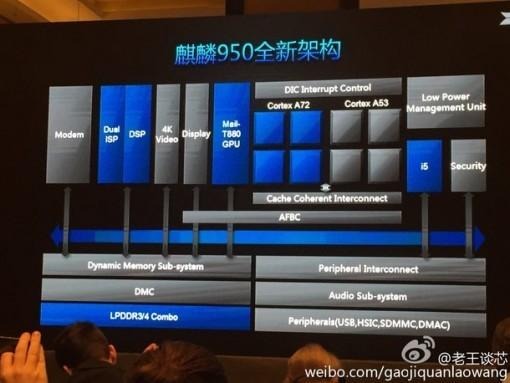 Working together, the Kirin 950 boasted a score of 82,945 on AnTutu. Again putting it into context, the Tegra X1, so far the beefiest mobile chip in the market, scores 74,977 on the benchmarking site. The Qualcomm Snapdragon 820 does trump them all with an unverified 83,774. But again, considering Huawei's position in the silicon market, reaching a score that high is no small feat.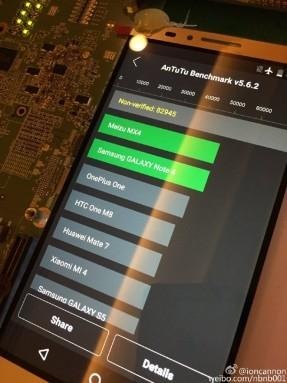 But devices aren't made of SoCs alone. The overall performance of, say, a smartphone will depend on a lot of other factors. In particular, thermal management is a big concern these days after the whole Snapdragon 810 fiasco. If the rumors are correct, we might see the Kirin 950 in action in the Huawei Mate 8, which is due to be unveiled 26th November.
VIA: Anzhuo