Snapdragon 820 spotted with a 83,774 score on AnTuTu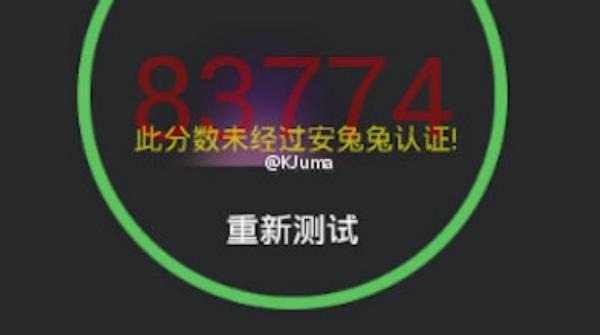 Accidental leak or intentional marketing ploy? Qualcomm has said that devices with its next Snapdragon 820 won't be coming until 2016, or perhaps late this year at the earliest, and yet here we see such an alleged device running tests on AnTuTu. And more than just its appearance, its score of 83,774, so far the highest among mobile chips, is sure to raise hopes as well as eyebrows. Of course, nothing it certain at this point in time, but if true, it does bode well for Qualcomm.
The device that appeared on AnTuTu, a certain Green Orange X1, is noted to have 4 GB of RAM but a screen with an undisclosed size and a resolution of 1920x1080. That perhaps helps the chip achieve that high 83,774 grade. The Snapdragon 820 is expected to power next year's flagship devices, some of which will most likely sport 2K or even 4K screens. In comparison, the NVIDIA Tegra X1, still considered one of the beefiest in the market, only scores around 75,000 on AnTuTu.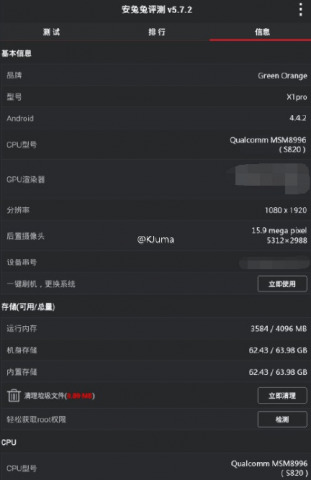 That said, Qualcomm has indeed been claiming that the Snapdragon 820 will perform twice as fast as the current 810 title holder. That will be thanks to the heterogeneous computing that Qualcomm is adopting, making the Kryo CPU cores, the Adreno 530 GPU, and the Hexagon 680 DSP work together to boost performance.
Speed and power, however, hasn't been the issue for the Snapdragon 810 anyway, and probably very few doubt that Qualcomm can pull of such improvements. Thanks to the scandal that rocked it last year, the question in everyone's minds these days is whether it will heat up too much. Thermal performance of the Snapdragon 810 has been mixed, which doesn't spark confidence in the chip. Hopefully, the next generation will fare better as advertised.
VIA: phoneArena