Huawei WiFi Q2 mesh router adds Powerline for easy setup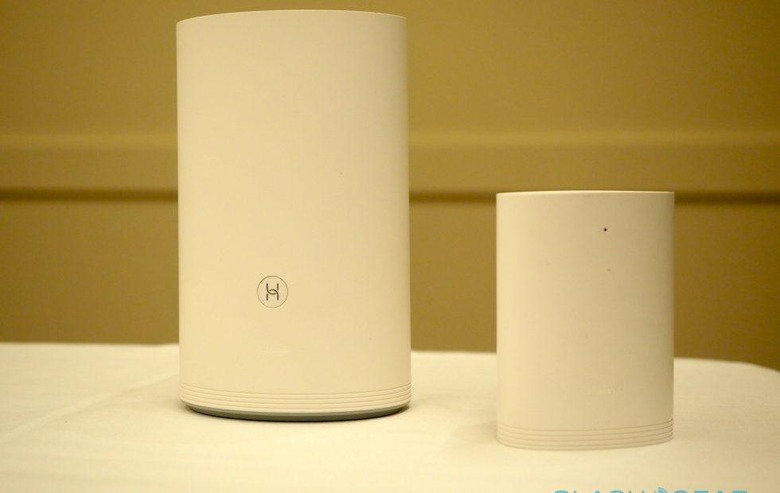 Huawei is getting into the mesh router business, unveiling the Huawei WiFi Q2, a multi-unit networking system that combines wireless and powerline backhaul. Announced at CES 2018 today, the WiFi Q2 also has an eye on the Internet of Things (IoT), promising a dedicated channel that will automatically shift connected device and smart home traffic into its own, separate lane.
It's not, in fact, Huawei's first ride of the mesh networking horse. Before this new system came the Huawei WiFi Q1 in mid-2016, though the company only offered it in China. In contrast, the WiFi Q2 will be sold in the US later this year.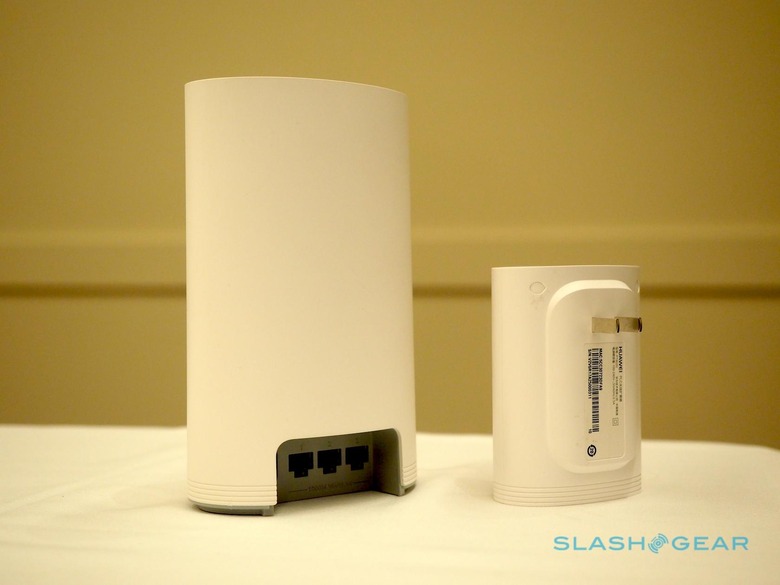 Like eero's second-generation setup, Huawei has opted for two types of router. The core of the system is the larger base station, which has three gigabit ethernet ports. The smaller satellites have a single ethernet port, and are designed to plug straight into an outlet. Each support AC1200.
You can have up to sixteen different routers working in a single configuration. What sets Huawei's approach apart from that of, say, Google Wifi is its use of powerline networking.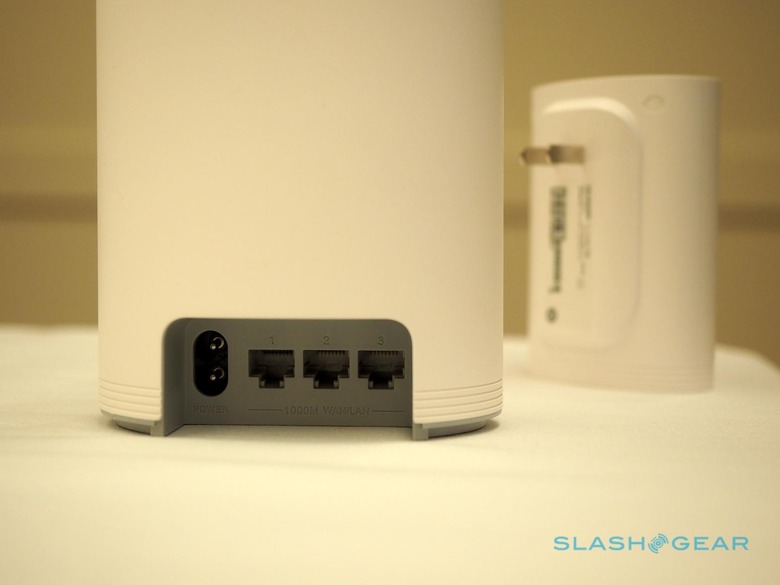 Huawei is calling it a "Hybrid Home WiFi System," and it's basically combining wired and wireless options. On the one hand, there's a 1,867 Mbps wireless link between each of the units. However, they also get a 1 Gbps PLC powerline backhaul they can use instead. The WiFi Q2 automatically adjusts its use of each, choosing the best connection for each purpose and doing active load balancing to shift traffic between the two.
Huawei says that takes less than 100 ms to do, and is imperceivable to the user. The WiFi Q2 auto-selects the channel to use, but also reserves a second channel that it saves for IoT devices. There's no manual setup for that, with Huawei promising that its mesh system can automatically spot IoT traffic and route it accordingly.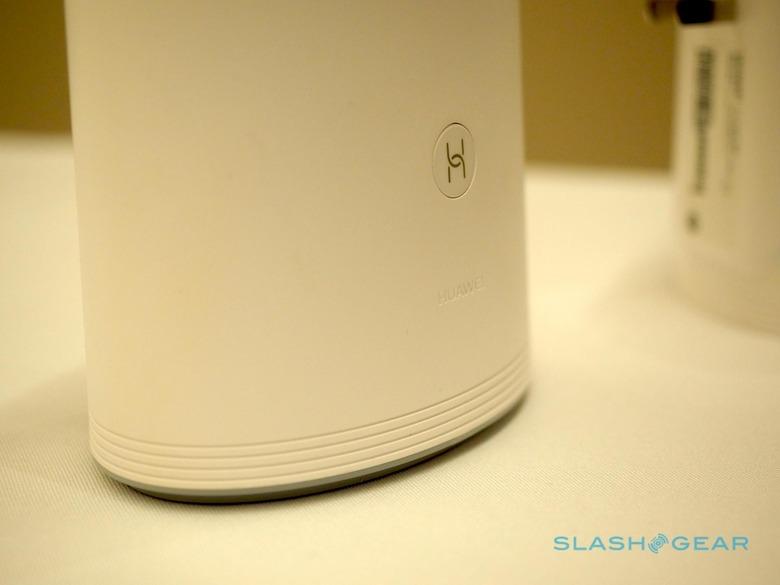 Powerline networking has another advantage, and that's in setup. After you've configured the first base station, it shares all your settings over the power network with each subsequent unit you plug in. Huawei says that it means each satellite installation takes only around two minutes.
Three boxed systems will be offered, their suitability based on home size and layout. The largest will have three base stations, which Huawei suggests is sufficient for coverage across 5-7 rooms in a multi-floor home. A second set, with a single base station and two satellites, is enough for 4-5 rooms, while a pair of one base station and one satellite will do for 3-4 rooms.
Of course, you'll also be able to buy them each individually, to expand coverage as required. Pricing for the Huawei WiFi Q2 will be announced closer to its launch, which is expected to take place at the end of April.