Huawei Watch Jewel And Elegant Detailed With Plenty Of Shine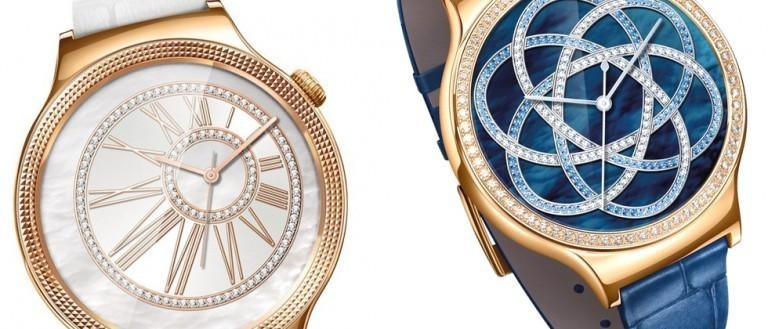 Huawei Watch has been expanded to a couple new models this week, one called the Jewel, the other called Elegant. If you're thinking about rolling with Swarovski crystals in your smartwatch this upcoming fashion season, you're in luck. Huawei suggests that these smartwatches are the first in the world designed specifically for women – though we're sure Motorola would not agree. Huawei's newest watches are the fanciest of female-aimed smartwatches, that much is certain.
According to Huawei, both of these watches are "inspired by classic, high-end wristwatch design and crafted with premium materials." Both watches are made with scratch-resistant two-layer Sapphire crystal up front (that's the glass), and 316L cold-forged stainless steel bodies.
See our full Huawei Watch review.
Above and below you'll see both watches, in all their super-shiny glory.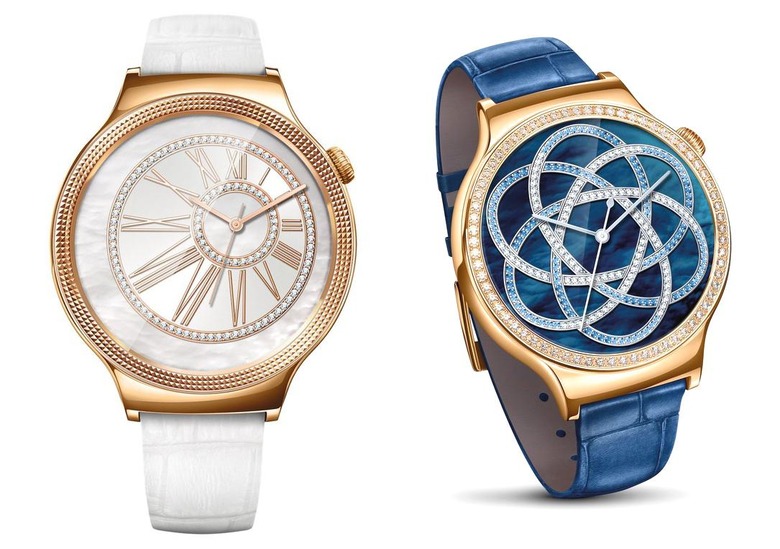 Both work with the same round face and body, but each of these two models have their own distinct design elements. The Huawei Watch Elegant has a unique top ring design on a rose-gold plated body, while the Huawei Watch Jewel has a whopping 68 Swarovski Zirconia ring encircling its face.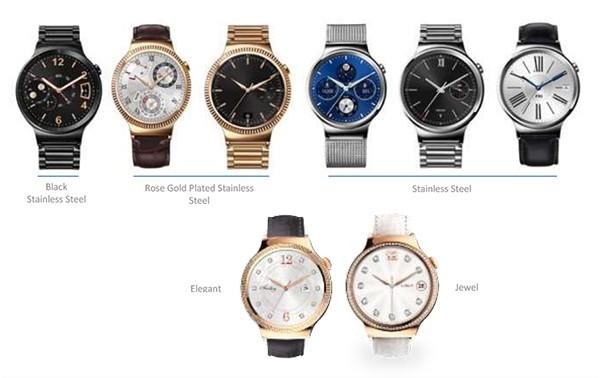 Pricing has not yet been revealed for these Android Wear watches. Both will be available in the first quarter of 2016 in the United States.