Huawei Watch 2 hands-on before release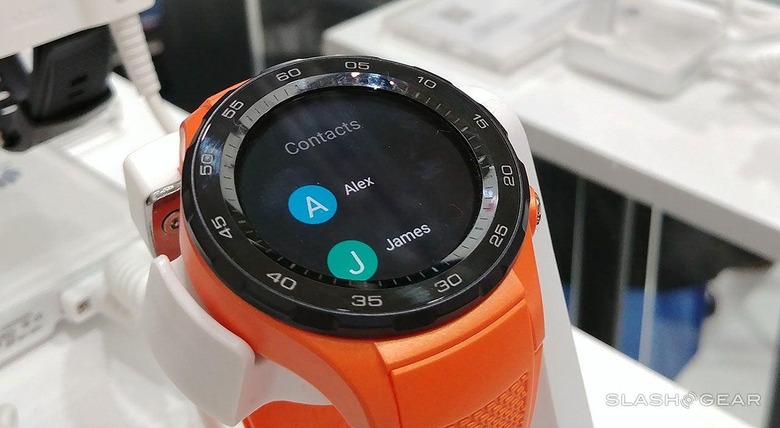 The second Huawei Watch (or Huawei Watch 2, as it's called), appeared this week at Mobile World Congress 2017. We had the opportunity to get up close and personal with several versions of the watch – colors and buttons and all – to see what the company has in mind for the second big wave of Android Wear watch hardware this year. Can Huawei pair what they call "Classic Watch Styles" with smartwatch abilities successfully?
One of the main sell-points of the Huawei Watch 2 is its ability to roll with a SIM card. With this device, we'll eventually be able to have 4G connectivity so we can potentially go smartphone-free. But until then, we're looking at the hardware as it looks today, in both sporty and "classic" watch styles.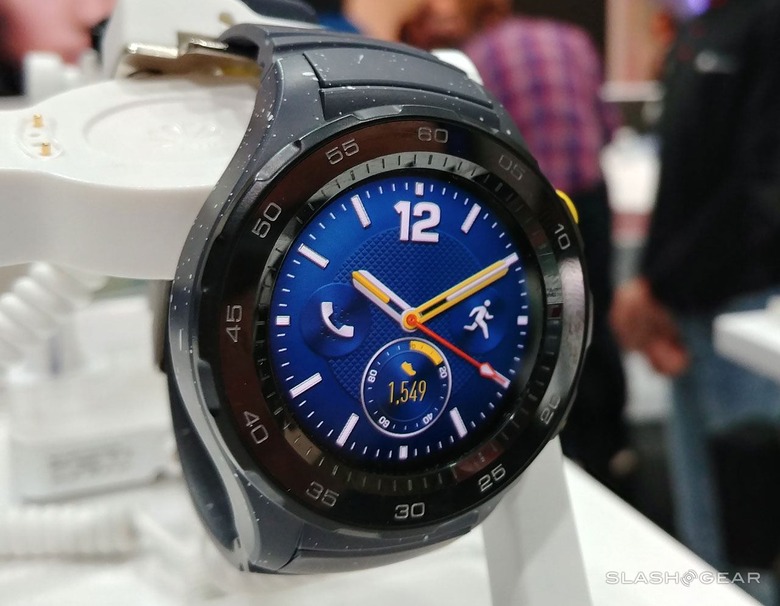 Each of these units works with a ceramic bezel and a pair of press-friendly buttons. The Classic model of this watch has the ability to trade out watchbands. Interchangeable watchbands (watch straps, if you prefer) attach with a standard 22mm system.
Huawei Watch 2 works with all the best bits of Android Wear 2 – this also includes Google Assistant. As it is with all Android Wear smartphones, this one has a set of selectable watch faces. With these models Huawei provides several watch faces that are rather nice looking right out the gate.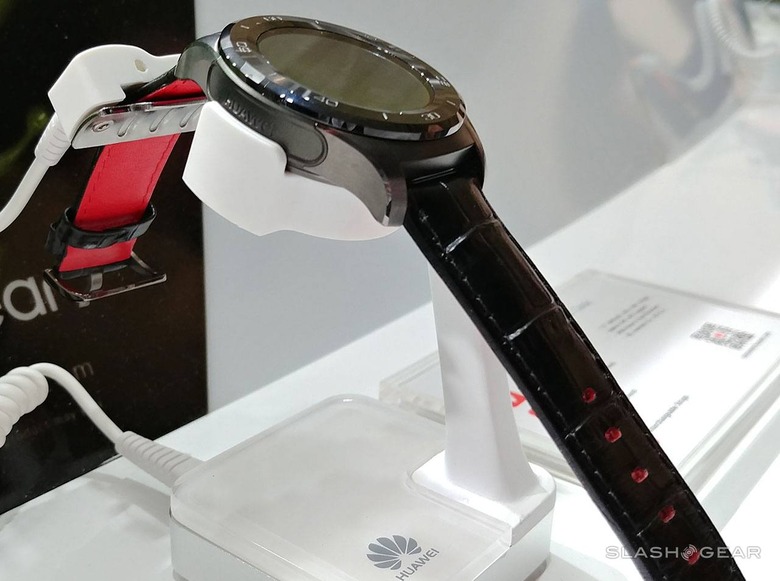 These watches have heart rate monitors so they can be used with a wide variety of health-related apps. Both primary models also work with NFC for Android Pay. Both also have IP68 resistance to water and dust ingress.
Huawei suggests both models have "more than 2 days usage" with the batteries and battery optimizations they have onboard. That's a 420mAh battery cell – which is hefty for a smartwatch of this size. There's also a "Watch Mode" that'll turn off everything but the watchface and pedometer that'll allow it – apparently – to last 25 days at a time.
These watches will be coming to the public soon starting at right around $350. We'll see final pricing and release information for the Huawei Watch 2 in the very near future. Have a peek at additional Android Wear 2 action in the timeline below.