Huawei Watch 2 and Watch 2 Classic unveiled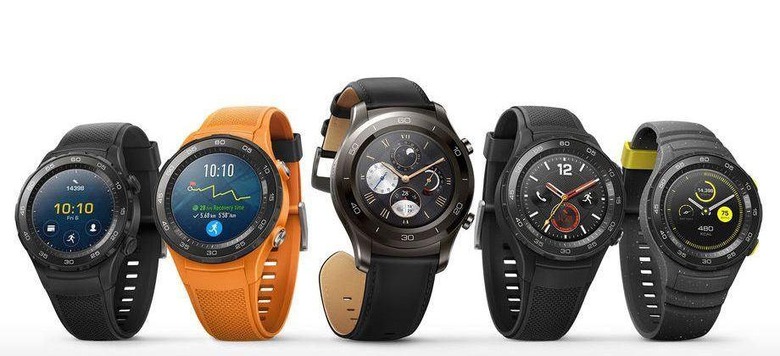 Along with announcing the their new P10 & P10 Plus smartphones, Huawei is using Mobile World Congress 2017 to unveil a pair of new smartwatches. Arriving two years after the company's first wearable are the Huawei Watch 2 and its sibling, the Huawei Watch 2 Classic. Powered by Android Wear 2.0, the smartwatches feature a stunning design, improved battery life, as well as 4G and GPS functionality.
The Huawei Watch 2 will come in 4G and non-4G variants, with some regions getting eSIM versions while other get a standard SIM model. The watch features a 45mm diameter face, with a design that includes chronograph and double-crown layout, along with a ceramic bezel.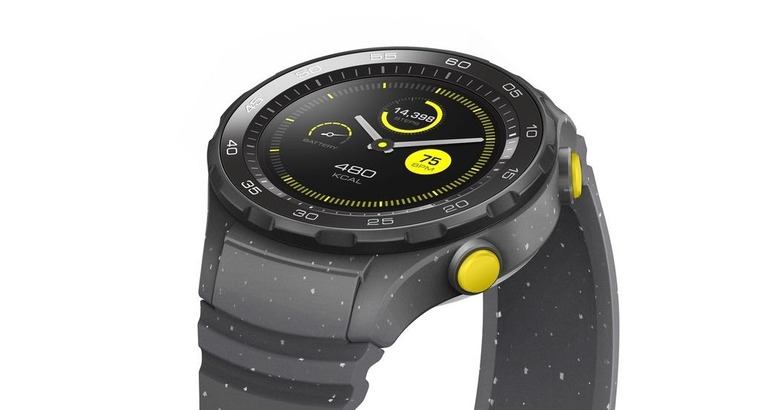 Huawei says the Watch 2's standard battery life will allow 2 days of usage. Activating the workout mode, which uses GPS and per-second heart-rate monitoring, will drop that to 10 hours of battery life. There's also a low-energy Watch Mode that will offer up to 40 hours of use with a mere 10% charge, and 25 days on a full charge.
Users can load the 2GB of built-in storage with music, listening through Bluetooth headphones or speakers.
Along with health features like dynamic heart-rate monitoring and heart-rate zone indicators, the Watch 2 can offer warnings when a user's heart-rate is too high. Among the various sport and activity tracking options is a special focus on running, with a dedicated button that lets users simply start running after a one-press activation.
There's also speed and lap tracking, goal reminders, and maps for guided runs. And when in-between runs the Watch 2 can offer up recovery advice and training evaluations.