Huawei W1 heading to the US this month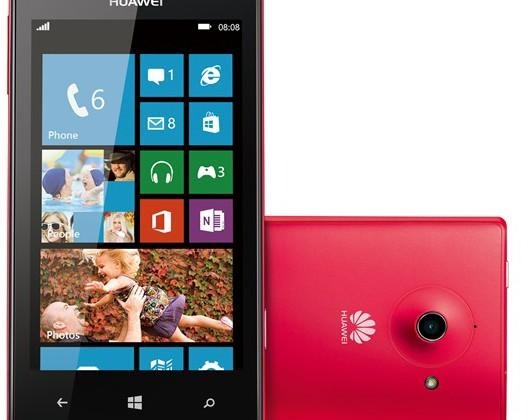 Huawei's first smartphone running Windows Phone 8 is expected to land in the US at some point this month, and it will be available exclusively at Walmart stores, as well as its online store. While availability and price have not yet been disclosed, the new phone will be available off-contract with a prepaid plan.
The W1 was first unveiled at CES 2013 back in January, alongside the Ascend D2 and the humungous Ascend Mate. The W1 sports a 1.2GHz Qualcomm Snapdragon dual-core processor, and has a 5MP rear camera that shoots 720p video. There's only 1.7GB of storage on the thing, but an expandable microSD card slot is their for your perusal.
The phone is covered with a 4-inch IPS display with a resolution 800x480, which isn't fantastic, but we don't see why most everyday consumers wouldn't be happy with it, especially if its "competitively" priced as the company claims it will be once it hits Walmart shelves.
While Windows Phone 8 is still fairly new, the Huawei W1 will be entering in quite a saturated market of WP8 devices from several manufacturers, with a few already gaining popularity. The Nokia Lumia series has caught on quick, so if Huawei wants to make a splash with its W1, they'll have to make a powerful case for it.