Huawei smartwatch design cleverly hides two wireless earbuds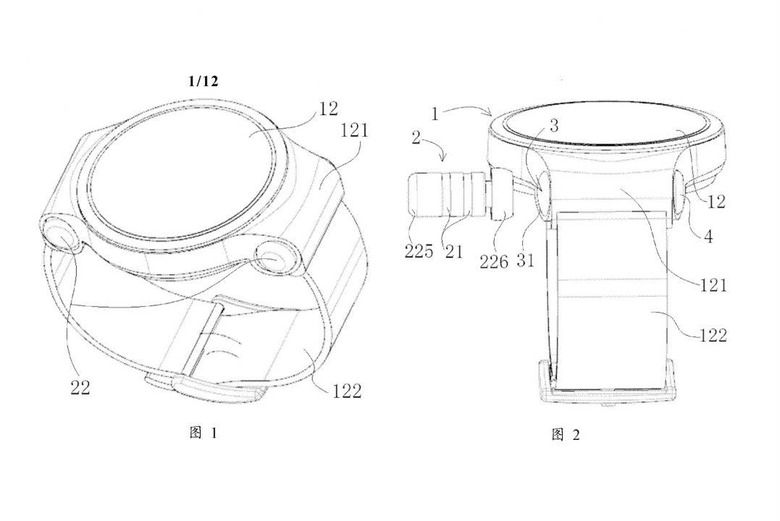 Huawei has designed a new smartwatch with a pair of removable Bluetooth earbuds, making it even less likely that you'll be caught on the go without a way to listen to music. The wearable would hide two small earpieces inside its chunky casing, which could be popped out when required.
The design was detailed in a new patent filing with the World Intellectual Property Organization. Dubbed "Wearable Device Having Bluetooth Headset," via LetsGoDigital, it shows several different ways in which a smartwatch could be integrated with a stereo earpiece set. Of the ideas, there's one which particularly stands out.
That shows a watch with enlarged lugs – the points where the strap meets the body of the watch – each of which acts a silo for an earpiece. Those earpieces themselves would be small cylinders, popping out for use and then latching back inside when no longer required. While docked, they could also charge back up.
A second design, meanwhile, looks a little more awkward. That would put the silo for the two earpieces at the other side, effectively giving the wearable an oversized clasp into which the two cylindrical earbuds would slot. While that would have the benefit of making the body of the watch less bulky, it might also make for a cumbersome strap in the process.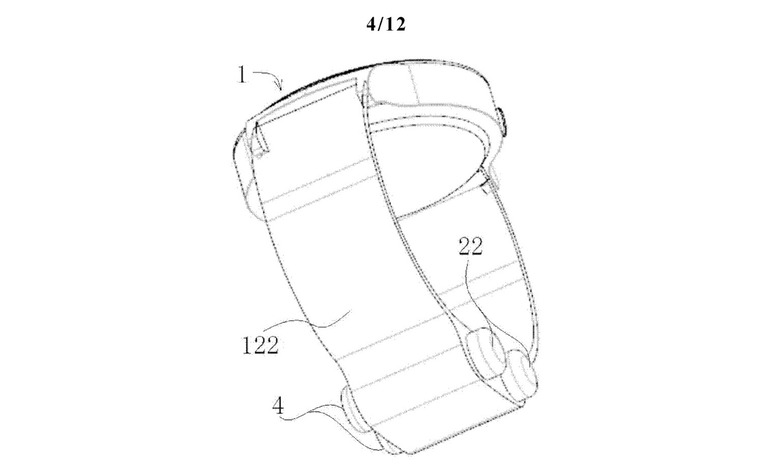 It's not Huawei's first attempt to put a headset into a wearable, mind. The Huawei TalkBand series – most recently the TalkBand B3 in 2016 – resembled skinny smartwatches or fitness trackers, but the whole top section could detach from the band and be used as a Bluetooth headset. However, unlike this new design, the TalkBand range only offered a mono earpiece, more useful for hands-free calls than music playback.
Of course, as with any patent, there's no guarantee that Huawei will actually use these designs for a product. Still, the company has shown that, even as other mobile device-makers have lost faith in wearables, it still believes there's value to producing smartwatches. Last year's Huawei Watch Pro integrated LTE, for example, one of a short list of Android Wear models to do so.
Then, in January of this year, a patent from the company was spotted describing touch-sensitive smartwatch bezels. That could augment or even replace entirely any buttons on the outside casing, allowing the wearable to respond to taps and swipes. Apple is believed to be looking at a similar system for an upcoming version of the Apple Watch.