Huawei plans to top Apple and Samsung in mobile market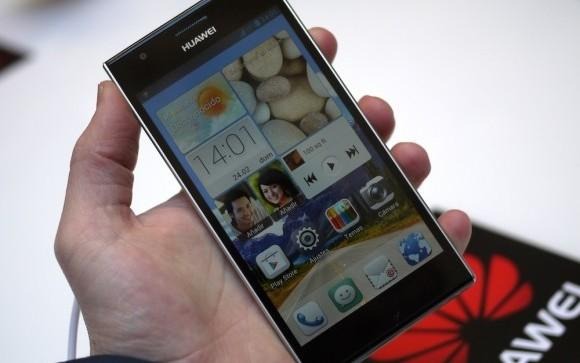 We all know that many companies, like LG, Sony, and HTC, are gunning for the 3rd place position in the smartphone world. But would you ever guess that Huawei wanted to gun for that highly coveted position as well? Well not only that, but Huawei hopes to beat out Apple and Samsung for the #1 spot in the mobile market place in the coming years. Wan Biao, Chief Executive of Huawei's device division discussed with The Telegraph Huawei's goals for the future.
Biao stated, "If you look back five years ago, Apple is small, Samsung is not so big. You can't see where we'll be in five years. At least top three. Maybe number one." Biao stated that 10% of the companies revenue goes straight into research and development for its handsets. It recently showcased its Huawei Ascend P2 smartphone at the Mobile World Congress and touted its impressive 4G capable speeds of 150Mbps. It states that it has one-up on both Samsung and Apple because Huawei can work on both the network side of their handsets, as well as the manufacturing side. They have 10,000 engineers working on radio technology alone.
Huawei hopes to gain a high market share all around the world. It plans on releasing various low-end to mid-tier phones that will vary from region to region. Biao states, however, that its high-end flagship phones will feature a universal design all around the globe. It plans on releasing a high-end device (hopefully not the Huawei Ascend P2) that he believes will compete directly with the next-gen iPhone. Huawei believes that with good marketing (which it has more than enough funds to do), it can build itself a good image all over the world. It also plans on quell the rumors that its handsets contain hardware made to spy on individuals.
Alongside working with Android, Huawei plans on building more Windows Phone 8 devices as well. Biao states that Huawei's smartphones will keep on improving and in a short amount of time. Huawei has 45,000 engineers working on their phones, making them more competitive and high-quality. Biao said, "The priority is to keep innovating from our experience on the network side. We can make these smartphones with low power consumption and make the voice more clear and the video clearer, so that's our differentiation." While Huawei has been reported to be the 3rd most popular smartphone vendor globally, in the eyes of the consumers, its products are still on the low-end. It hopes to change that by the end of this year.
[via The Telegraph]