Huawei P9 Poses For An Unofficial Photoshoot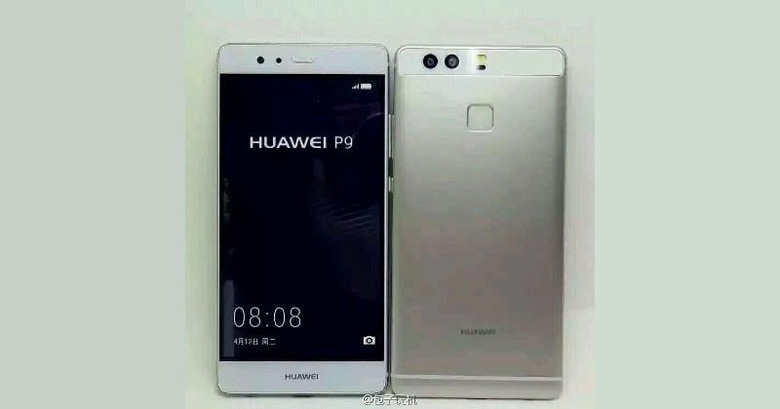 Huawei is definitely in the big leagues. It is now experiencing what Sony was once notorious for: not being able to keep any of its flagships under wraps. The Huawei P9, which has yet to see the light of day, is probably the company's wost kept secret now, having most of its specs leaked in their entirety just recently. Now its the turn of the smartphone's overall design to get the same unforgiving treatment. That said, having all those details available before launch could very well in the Huawei P9's favor.
Based on the listing provided by Oppomart (no connection with OPPO, the OEM), the Huawei P9 will come in three flavors. The base model is a mix to desirable and mid-range specs, like a 5.2-inch 1080p screen, a Kirin 950 processor paired with 3 GB of RAM, and a dual camera setup at the back, one of them with a 12 megapixel sesnor. The Huawei P9 Max comes closest to 2016 flagship levels, though with a somewhat uncomfortable 6.2-inch screen. It does have a 2K resolution to match the size. A slightly beefier Kirin 955 is paired with 4 GB of RAM. The front facing camera is 8 megapixels instead of 5. The Huawei P9 Lite goes the opposite way, with a 5.0-inch screen that is thankfully still 1080p. The processor is, surprisingly a Qualcomm Snapdragon 650 this time, with 2 GB of RAM only.
That's pretty much for the core specs of the smartphone, but now we're getting a taste of its design. It is probably refreshing that Huawei has more or less stuck to the design language it has used for previous generations instead of making a frankenstein of parts taken from other brands. The Huawei P9 sports a clean, button-less face, straight and chamfered edges, and only a very slightly curved metal back plate. The only conspicuously different design on the back is the dual camera sensors sitting on a strip of plastic, reminiscent of the "visor" found in the Huawei-made Nexus 6P.
What will set the Huawei P9 apart from its peers and predecessors, aside from the specs, will be that dual camera feature. So far, that one has remained hush hush so it will be interesting to see how Huawei will spin this as something distinctly different from the likes of HTC's and now LG's equivalent features.