Huawei P9, P9 Max, P9 Lite family fully leaked by Oppomart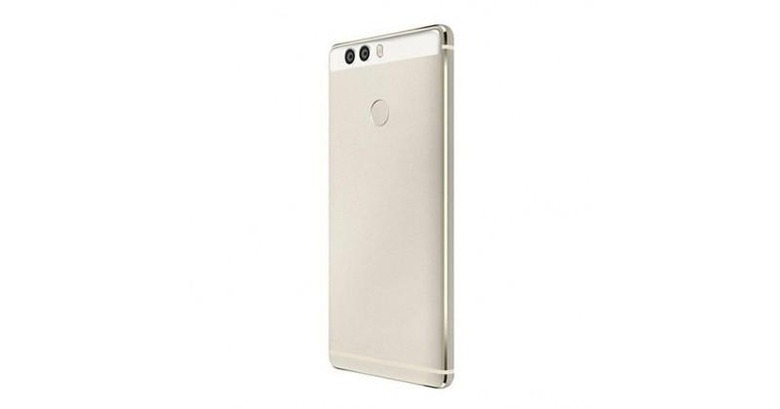 Huawei may have just sent out invitations for its April event where it is expected to unveil the new P9 and its two siblings, but one retailer apparently just couldn't wait to get the good word out. Oppomart, a retailer that has no connection with OPPO, the OEM, aside from a similar name, has just put up product pages for the Huawei P9, Huawei P9 Max, and Huawei P9 Lite. Surprisingly, they're still up, perhaps hinting that these are indeed the real details of Huawei's upcoming flagship trio.
We've seen the Huawei P9 leaked before, so it's perfectly fine that there is only one image of the device used for all three variants, which, of course, have different sizes. It does seemingly confirm at least two of features of the smartphone, including the now common rear-positioned fingerprint scanner as well as a new dual camera sensor.
Perhaps more interesting are the specs. The Huawei P9 is the base model for the other two and offers more or less a decent mix of mid-range specs. The 5.2-inch display at least has a 1080p resolution. It is powered by HiSilicon's Kirin 950 and is accompanied by 3 GB of LPDDR4 RAM. The rear camera at the back is marked to be a 12 megapixel shooter with OIS and Laser AF. Curiously, no mention of the second camera's sensor. The front camera's sensor is 5 megapixels big.
The Huawei P9 Max is not only larger, it is also more capable. The 6.2-inch screen boasts of 2K QHD resolutions. It runs on a slightly faster Kirin 955 processor with ample 4 GB LPDDR4 RAM. The rear camera is practically the same as the regular P9's, but the front camera has been pushed up to 8 megapixels.
On the opposite end of the spectrum sits the Huawei P9 Lite. Interestingly, the display, though smaller at 5.0 inches, still has a 1080p resolution. The processor is now a Snapdragon 650 but there is only 2 GB of RAM inside. Another interesting feature is that it has the same 12 megapixel OIS Laser AF camera as the other two. The front camera is 5 megapixels, similar to the base P9.
As Oppomart is in the business of shipping Chinese branded devices to the US, we are shown US prices. The Huawei P9 goes for $499, the Huawei P9 Max for $699, and the Huawei P9 Lite for $299. Given the items are still up, there is a chance that Oppomart isn't that concerned about the accuracy of these details, or it isn't concerned at all that it just preempted Huawei's announcement.
VIA: Pocket-Lint