Huawei P30 first phone with front-facing camera Night Mode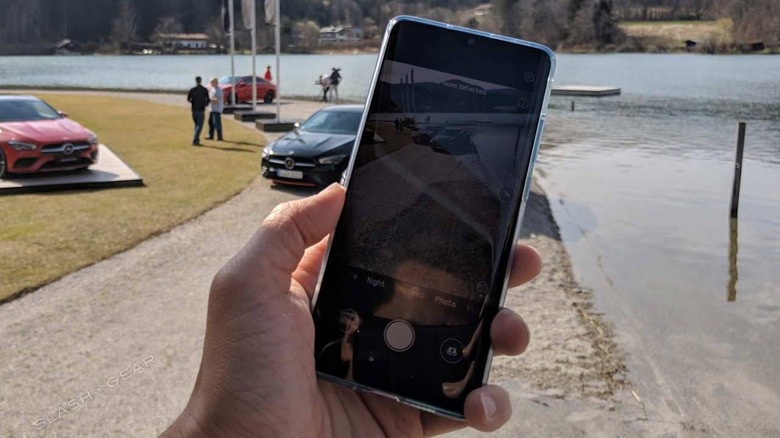 There's a new feature in town – for the front-facing cameras of the world, anyway. This is the so-called Super Night Mode, so-called for its abilities that are... pretty much the same as non-Super Night Mode. But what better way to look like you're the best than to put "Super" in front of your name?
The Huawei P30 and P30 Pro will get an update this week that brings Super Night Mode to their front-facing camera arrays. This is the first time a front-facing camera has gotten such a feature – at least with this "Night Mode" era name. If you're aware of another device that's gotten a similar feature for its front-facing camera in the past – let us know!
The alternate translation of the name for this feature is "Front Portrait Super Night View." The update was delivered first to models ELE-AL00 and ELE-TL00 for the P30. The P30 Pro's first models with update are VOG-ALOO, VOG-AL10, and VOG-TL00. You can safely assume yours is next, if you've not seen the update already.
This update brings the long-awaited feature to the front of the camera – which is far more significant than its creators might even realize. If Huawei delivers a true "night mode" to the front of this device, the "selfie" camera might actually become powerful enough to use in environments other than FULL BLAST sunlight.
This update also brings VoLTE calls for some carriers in China. It brings some improvements to the fingerprint scanner – for which Huawei suggests the users re-initiate to see said improvements. Re-initiate as in re-scan your fingerprint all over again so you can be super optimized and speedy. This update also brings Bluetooth support for the Huawei Gentle Monster Smart Glasses that you might not have even realized existed until this very moment!