Huawei just announced a pair of "smart" glasses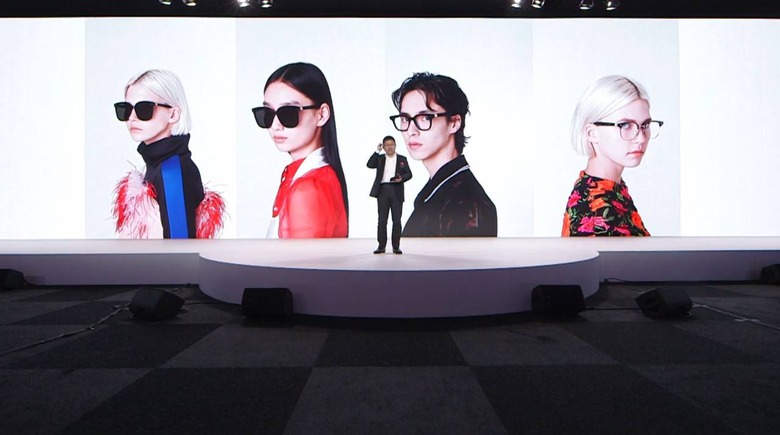 Huawei wrapped up its P30 reveal event today with something of a surprise announcement, revealing that it's partnered with Gentle Monster to create a pair of "smart glasses." Details are still relatively slim, but Huawei did briefly talk about the hardware that's built into its latest wearable. One thing is clear from Huawei's brief presentation: These probably weren't what you were expecting when you heard the phrase "smart glasses."
Judging from the details Huawei shared today, there doesn't seem to be any kind of display to speak of in these glasses, which still don't have an official name. There aren't any cameras either, so a lot of the components we'd expect to see in a pair of smart glasses are missing here.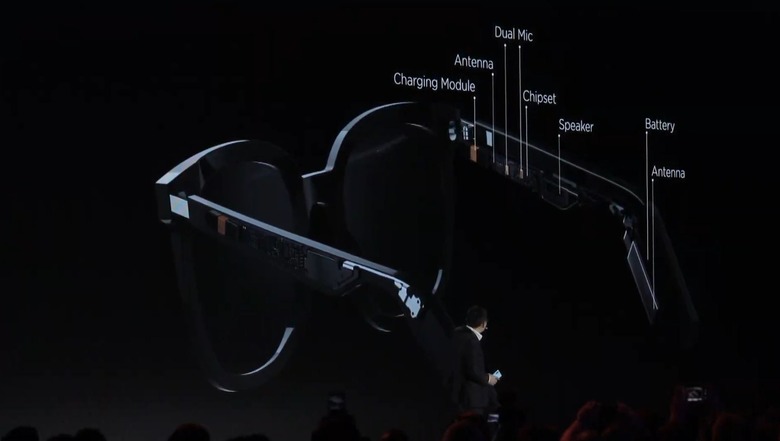 What we're getting instead seems more akin to a pair of wireless earphones with lenses attached to the front. Huawei has built an antenna, dual mic, stereo speakers, battery, and chipset into the temple of the glasses. Those microphones use beamforming technology, allowing you to accept calls with the glasses, while those arm-mounted speakers direct sound into your ears.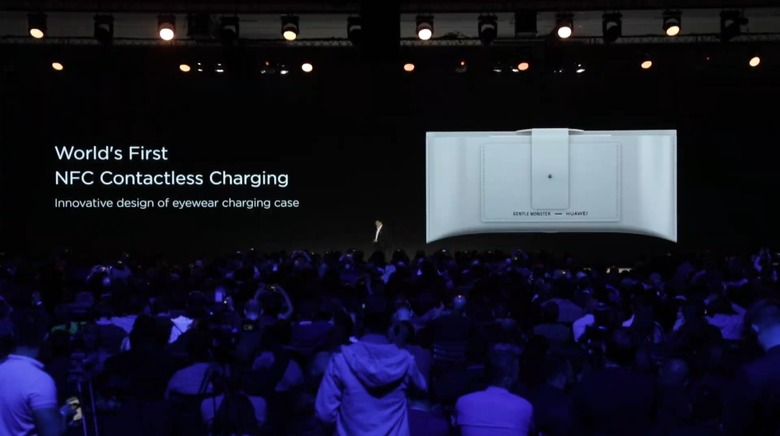 A teaser video Huawei shared showed a user putting the sunglasses on and speaking to a digital assistant about upcoming appointments and the day's weather, and judging from the hardware present in these glasses, accepting calls and interacting with smart assistants seem to be the typical usage cases. Huawei also revealed that the glasses with use an NFC contact-less charging case that can top off your eyewear when it isn't in use.
The future is now! Together with Gentle Monster we have joined forces to take your wearable intelligence to the next level with #HUAWEI X GENTLE MONSTER EYEWEAR. pic.twitter.com/MrgO2esXK4

— Huawei Mobile (@HuaweiMobile) March 26, 2019
That's pretty much all we learned about Huawei's connected glasses today, but the company did say that they'll be launching in July in a variety of different models. We don't have a price yet, but considering that these glasses ship without a display or any cameras, we can't imagine they'll be super expensive. We'll let you know more when Huawei decides to dish some additional details, so stay tuned.