Huawei P10 Lite finally announced, hitting UK later this month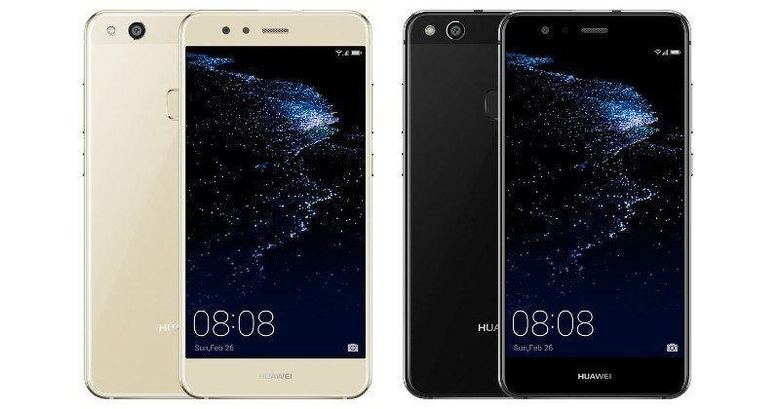 We recently found ourselves in an interesting situation with the Huawei P10 Lite. Even though retailers over in Europe were posting listings for the device – it was first spotted in The Netherlands at CoolBlue and then at Italy's Monclick earlier this week – Huawei didn't give the device any kind of official reveal. The wait is finally over today, as the Huawei P10 Lite has been officially confirmed for release in the UK.
The P10 Lite is definitely a mid-range counterpart to the standard P10. Huawei gives the new handset a price of £299 in the UK, which is a fair amount less expensive than the standard P10 and the P10 Plus.
As those previous listings indicated, that £299 price tag will get an octa-core HiSilicon Kirin 655 CPU and a 5.2-inch 1080p IPS display. You'll also have 32GB of internal memory at your disposal, but you can expand that by a further 128GB through the included micro SD slot. Finally, a 3100mAh battery will be running the show, so you should be able to get through a whole day on a full charge.
All in all, it sounds like the P10 Lite won't be a bad choice for someone who doesn't want to spend an arm and a leg on a new phone. While it certainly isn't as powerful as the standard P10, the specifications sheet shows that you're still getting a decent mid-range device in the P10 Lite.
If it sounds like the phone for you, you can pre-order one now from EE, Carphone Warehouse, and Vodafone (though at the moment only EE's listing appears to be live online). General availability for the P10 Lite begins on March 31 for the UK, and for now, that's all we know. Those previous listings suggested that it would go up for pre-order in April, so until Huawei delivers additional details, we'll expect the company to make moves in the rest of Europe next month.
SOURCE: EE