Huawei P10 Lite Pre-Orders Start April, Still Unannounced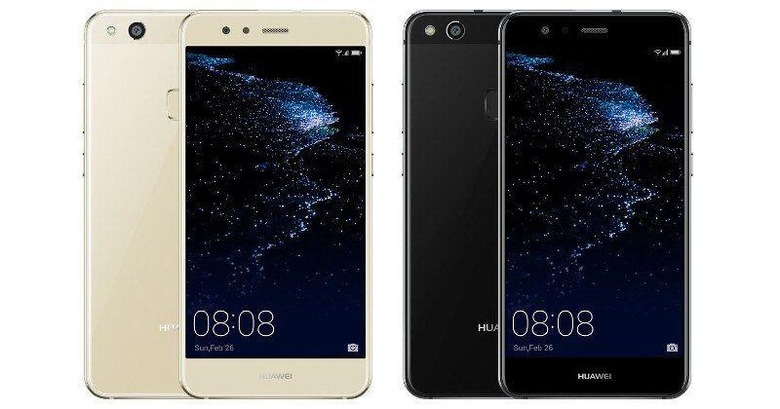 Unlike with the Huawei P10 and P10 Plus, Huawei doesn't seem to be making a big fuss about the Huawei P10 Lite. In fact, it hasn't even acknowledged its existence yet. But it does exist, at least according to European retailers. It was first spotted in The Netherlands but has now found its way to Italy via popular retailer Monclick. The product page mostly confirms what has been discovered so far but also adds an actual date to the start of pre-orders.
Perhaps because the Huawei P10 Lite is "only" a mid-range device that Huawei is spending most of its attention on the premium P10 duo. But that's not to say the P10 Lite will be an underdog, not with the specs these retailers have noted down.
It is powered by a Kirin 655, Huawei's highest mid-range chip, and has 4 GB of RAM. The screen does only have a Full HD resolution, but it comes at a smaller 5.2-inch panel. There's 32 GB of storage and a 12 megapixel main camera. It is also encouraging to note that it will run Android 7.0 out of the box.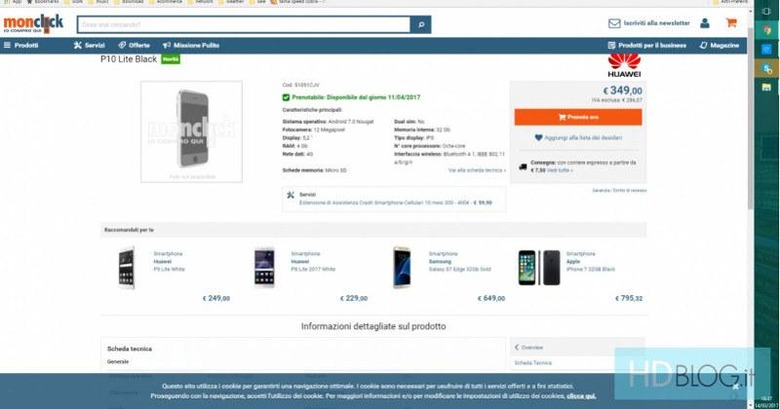 The Huawei P10 Lite is, like in the previous sighting, noted to have a 349 EUR price tag, which does match its mid-range quality. Monclick's web page says that pre-orders start on 10th April, so we'll probably hear official word of it pretty soon.
VIA: HDBlog.it