Huawei P10 Lite spotted at retailer, remains unannounced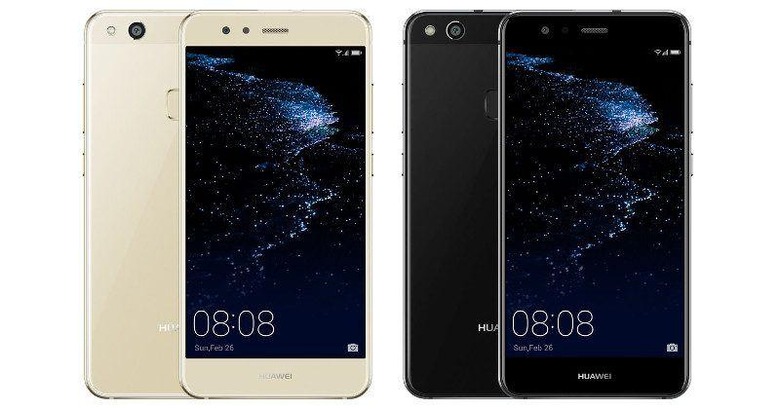 Huawei may have said almost all that can be said about its new P10 and P10 Plus darlings, but it has remained silent on the P10 Plus. Yes, apparently there is a more wallet-friendly version of the new Huawei flagship but one that shares very few things in common with it. Proof of the Huawei P10 Lite's existence comes via Dutch retailer Coolblue, so there is perhaps still some room for doubt. Especially given it's a bit hard to connect this mid-range phone to the brand new P10 in the first place.
This Huawei P10 Lite looks very little like the Huawei P10. It does have a bit of a premium appearance, with the of a glass-metal-glass sandwich, but that's where the similarities mostly end. Whereas the P10 moved the fingerprint scanner to the front, adding a home button in the process, the P10 Lite retains the rear-facing sensor of Huawei's previous models.
The Huawei P10's specs are unsurprisingly low-key, with a pinch of high-end. You get a Kirin 655 processor and a 5.2-inch 1080p screen. Oddly enough, that comes with a rather generous 4 GB RAM. The camera isn't exactly impressive either, with a 12 megapixel f/2.2 shooter at the back and 8 megapixels on the front.
The one thing the P10 Lite does have in common with the P10 is that it runs on the new EMUI 5.1 Android user experience. Whether that means the mid-range phone also has the same "Ultra Memory" and "Ultra Response" optimization remains to be seen and heard.
Huawei's silence on the P10 Lite seems to imply it might not launch in many markets. At least in Europe, it is given a 349 EUR price tag, roughly $370 in the US.
VIA: Android Planet