Huawei OS sub-$300 phone may be Android shock to ship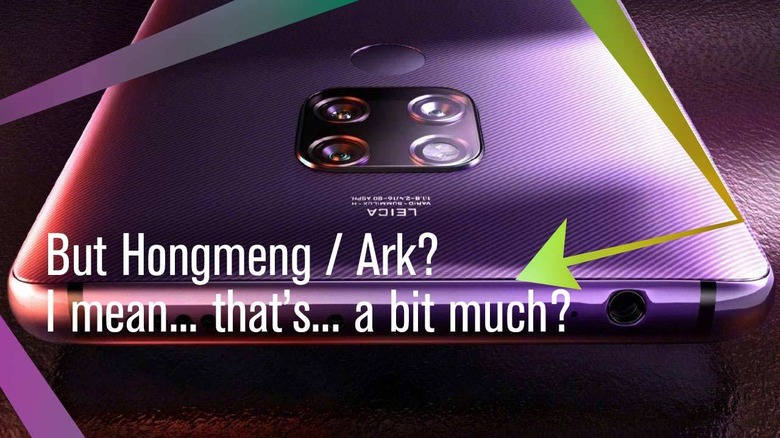 So wait a second, didn't we just hear from Huawei that their non-Android operating system wasn't for phones? Sort of. The China-based brand Huawei's mysterious operating system goes by the name of HongMeng OS, or ARK OS, and it's been the subject of some speculation for the past several months. Recently it seemed that the company suggested they'd not be replacing Android with this OS for phones – but there's a pretty important (and rather easy-to-forget) bit of that statement that's of vital importance at this moment.
Who does Ark work for?
In the Huawei statement made quite recently, the company effectively said they'd not be doing any sort of large-scale replacement of Android on their phones in the near future. They wanted to avert any notion that they'd be cutting ties with Google – because that'd be sort of a disaster, no matter how you cut it. This is not an Android plan B sort of situation.
The closest we've gotten to Ark so far was all the way back in May when we saw some basic details of the OS. Huawei's suggested that this operating system is faster and more secure than Android – but with good reason. It's smaller than Android, it's more basic, it's not made for consumers.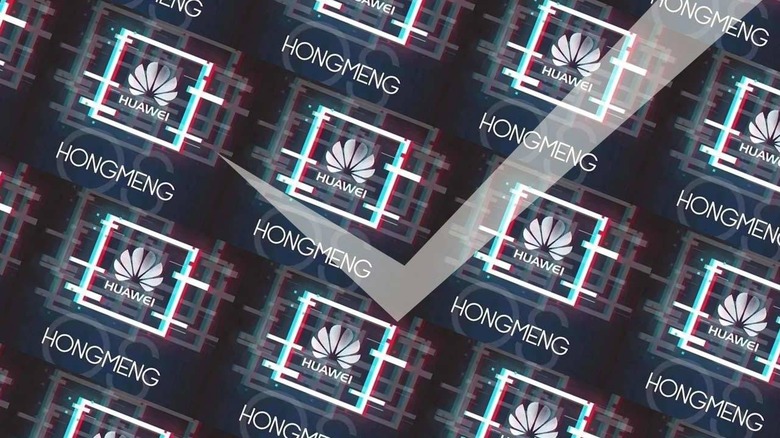 That's the part that's been lost to some commentators over the last couple weeks. That whole "not for consumers" part. We don't actually KNOW if Huawei's aiming to EVENTUALLY tune Ark to work on consumer devices, but for now, it seems like they really, truly are aiming for enterprise-centric machines.
UPDATE: AND IoT (internet of things) devices like a new wave of Honor-brand smart TVs. While we've seen several reports suggesting Huawei may have confirmed this Honor TV/Hongmeng OS release, SlashGear has not seen a report that's trustworthy enough that we'd be willing to confirm here – we'll just have to wait and see!
But there's a phone anyway?
It would APPEAR that a new phone with Ark onboard will be released potentially "by the end of the year." That's what Rueters reported, citing the China state-media media outlet Global Times.
They reported a potential price around 2,000 yuan ($288), but did not specify the target audience of the device. This leads us to believe that it may be a test device only, and might never actually be released to general consumers.