Huawei MediaPad T2 10.1 renders hint at upcoming mid-range slate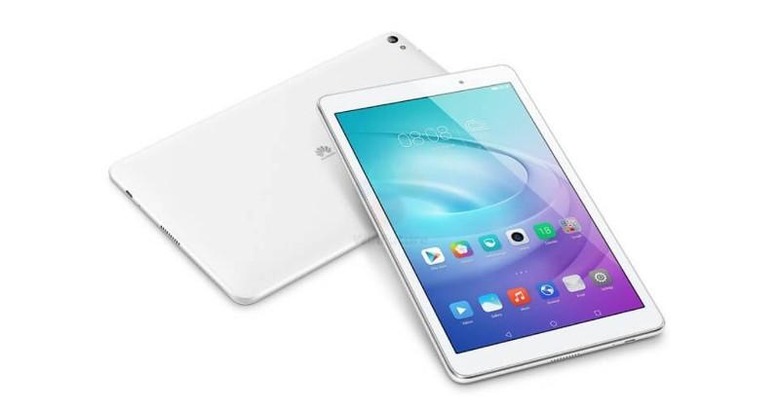 Huawei's standing in the smartphone market might be rising even in the US, but as far as tablets go, its offerings have been mildly plain. Early this year at CES 2016, it unveiled the MediaPad M2 10.0, a somewhat decent Android tablet straddling the fine line between mid-range and premium. The MediaPad T2 10.0, which is the subject of today's leak, is, on the other hand, more confident in its place. Basically a more budget friendly, version of the MediaPad M2, the T2 offers just enough specs to survive 2016 with very few scars.
Both of Huawei's M2 and T2 tablets sadly do no cross over to the 2K resolution line. The 10-inch display at least offers a bit more pixels than your average Full HD, with 1920x1200 pixels on display. But will the MediaPad M2 seemed to be designed with a landscape use in mind, as indicated by the physical home button, the T2's button-less facade seems to hint at a perhaps awkward portrait mode.
Also a step down is the processor. Instead of the still recent Kirin 930, the MediaPad T2 runs on an octa-core Qualcomm Snapdragon 615 instead. There's 2 or 3 GB of RAM and 16 or 32 GB of storage, the latter supposedly for "premium" US markets. Whether the tablet will actually see the light of day in the US remains to be seen.
The rest of the features are pretty much standard fare for a mid-tier tablet. The lowly 8 megapixel rear and 2 megapixel front cameras are hardly surprising. There's Bluetooth 4.1 and dual-band Wi-Fi. In some configurations and markets, LTE connectivity is also an option. And a 6,600 mAh battery will keep the tablet running possibly for days. Another key difference between the M2 and T2 models are the speakers, again betraying their preferred orientations. While the M2 has both its speakers on the longer edge of the tablet, the T2 has grills on each of the shorter edges, which is advertised to offer surround sound, or something akin to it.
Prices for the Huawei MediaPad T2 10.0 have also been leaked, 280 EUR ($320) for the Wi-Fi only model and 350 EUR ($400) for LTE support. At 8.5 mm, it's not going to be the thinnest among its 10-inch peers but the 495 gram weight does set it above most. No date yet on the launch, but if 3D renders are already being leaked, it shouldn't be too long now.
VIA: WinFuture.de