After Huawei's Best Buy snub, now the FCC may make things worse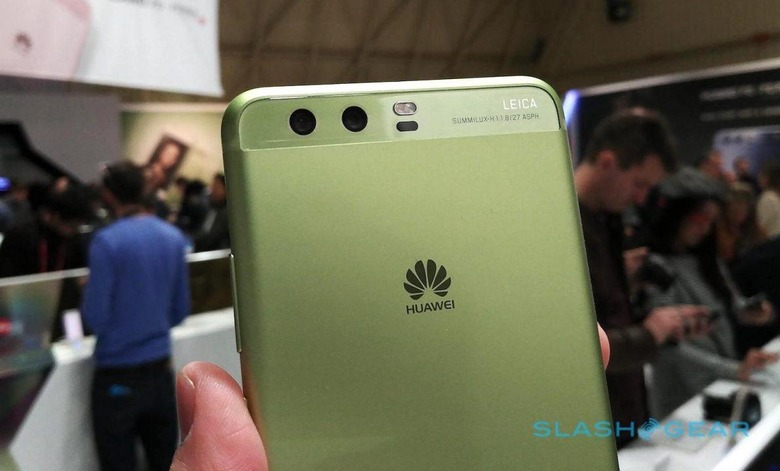 Huawei's US struggles could grow even further, with reports that the FCC is considering new rules that would actively dissuade carriers from using the Chinese company's products. The claims follow leaks earlier this week, which suggested retail behemoth Best Buy – one of a handful of stores offering Huawei's smartphones, in addition to other products – was planning to cease sales of the brand in the coming weeks.
Although initially reported as a blow for Huawei's smartphone business, and following the collapse of planned US carrier support for the Mate 10 Pro Android smartphone, subsequent leaks indicated the situation was even more dire. Best Buy, sources claimed, was also planning to stop stocking Huawei wearables and laptops, in addition to phones. Neither the retailer nor Huawei would confirm the whispers.
Now, the WSJ says, the Chinese firm faces a new assault. Proposed rules being discussed within the Federal Communications Commission would block US carriers using Chinese telecoms equipment from accessing the Universal Service Fund. A government program designed to subsidize affordable cellphone plans for low-income customers, along with broadband internet access in rural locations, it's an $8bn pot that is funded by mandatory fees baked into every phone bill.
If the proposed update goes ahead, Huawei, ZTE, and others would undoubtedly lose some of their charm with telecoms providers and carriers. Although Huawei only has an estimated sub-1-percent share of the US wireless equipment market, the successes it has had have been with the sort of smaller and rural providers likely to be taking advantage of the Universal Service Fund.
Huawei has long maintained that it is independent from the Chinese government, in fact owned by its own employees, and no greater a security risk than any other telecoms hardware provider. Nonetheless, the FCC has reportedly faced multiple questions from US lawmakers about the potential for Chinese manipulation of American telecoms systems, or even spying. Huawei insists that it does not offer the Chinese government any sort of "back door" access to its devices.
The escalating tensions aren't only regarding the potential for cyberwarfare if businesses use Chinese devices. The US government has also been increasingly concerned about China's competitiveness in electronics, with lawmakers pressuring American companies to cut ties with Chinese firms. Earlier in March, long-standing discussions between Qualcomm and Singaporean telecoms firm Broadcom about a potential takeover were abruptly halted, when President Trump blocked the deal over – among other reasons – concerns that it might weaken Qualcomm and thus give Chinese firms like Huawei a greater opportunity.