Huawei bakes Jawbone UP health into TalkBand B2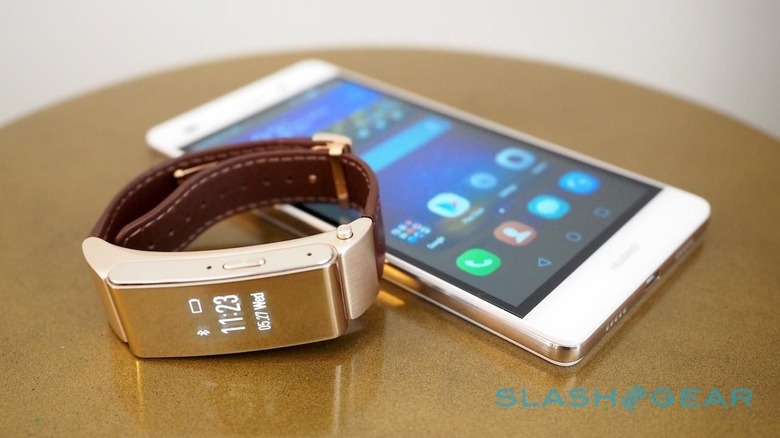 Huawei's TalkBand B2 wearable, squeezing a Bluetooth headset into a wristband, lands in the US this week, and it's bringing a Jawbone UP surprise. The detachable headset – announced back in March at Mobile World Congress – will hit virtual shelves today, priced from $179.99, and as well as offering a way to make calls it will also deliver the same sort of activity and sleep tracking as you'd find in a dedicated fitness wearable such as Jawbone's UP3.
Intended to be worn around the wrist for the most part, the TalkBand B2 has a 0.73-inch AMOLED display for caller ID and music control. Squeeze the buttons on either side of the strap, however, and it pops out as a Bluetooth headset, the rubber ear-grip having cleverly fitted into a recess on one side.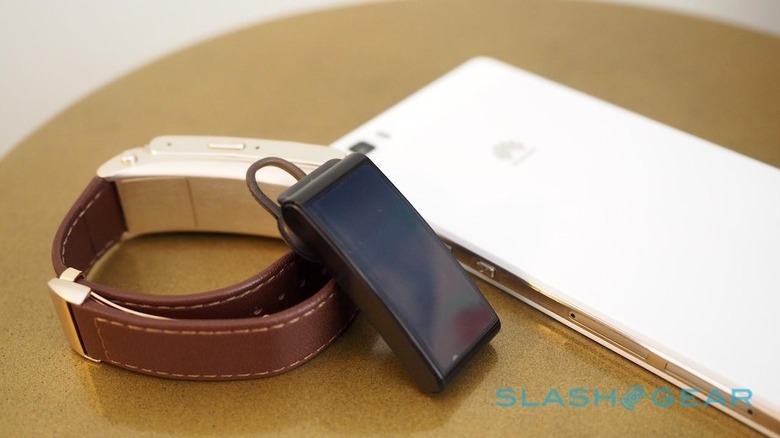 Once in place, there's dual-microphone noise cancellation and a 10mm speaker. Huawei says the newly-optimized chamber offers a3 dB volume increase over the TalkBand B1.
The wearable can also act as a remote camera trigger for a Huawei smartphone.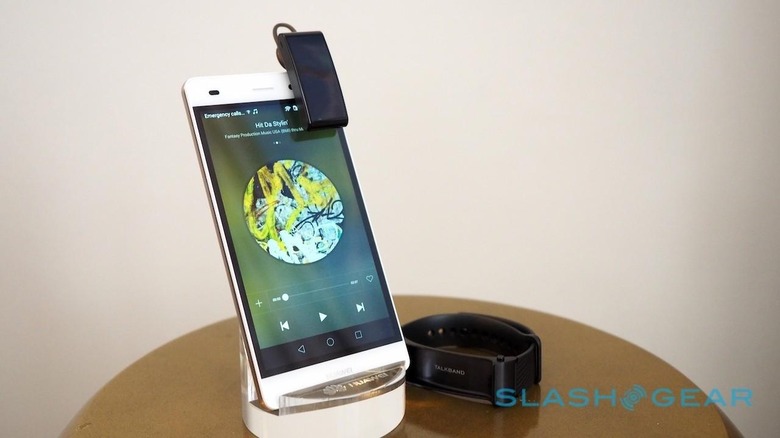 However, it's the fitness tracking that we're most interested in. Thanks to a deal with Jawbone, the TalkBand B2 comes preloaded with the UP activity monitoring platform.
That uses the band's 6-axis motion sensor to figure out activity type, while wearing it at night tracks sleep, too. All that data is fed into Jawbone's regular UP Smart Coach app, complete with ensuing suggestions for improving health and rest.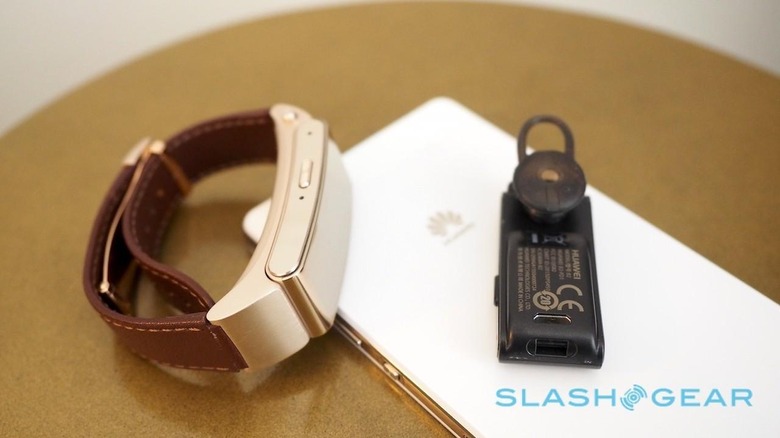 Cleverly, the TalkBand B2 uses a new algorithm that means it'll track properly whether you're wearing it on your wrist or on your arm, Jawbone's Andrew Rosenthal, group manager of Platform & Wellness explained to me. The company's engineers have also thought about how multiple activity data sources might coexist on the same person.
So, rather than defaulting to just one tracker at any one time, as is the case with some other platforms, UP is capable of blending data together when presented with several options. That way, it can pick what seems like the most accurate and interesting metric at any one time.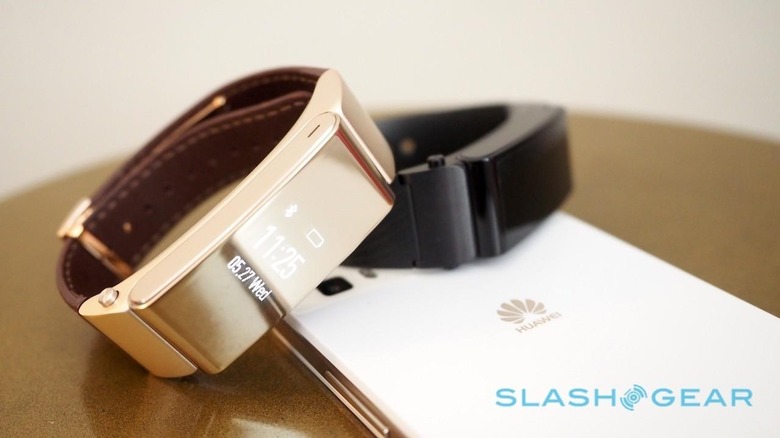 "Data is nice, but understanding is better," Rosenthal told me. "It's not good enough just to dashboard data, to show information, you've got to help people make sense of it."
Huawei will be offering the TalkBand B2 through its own online store, along with via Amazon and Fry's online. It'll also be sold in Fry's retail locations and, eventually, through Best Buy.
Three versions will be available. The black and white "sport" versions have a rubber strap, while the gold-tone model has a leather strap instead.