Huawei Ascend P6 leaks in full (and it sure does look like an iPhone)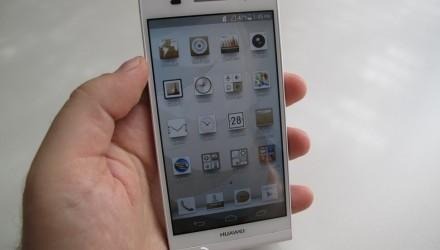 Huawei's Ascend P6 will get its official reveal later today, with the company bringing "the world's thinnest phone" to make its debut in London, but an inopportune leak has exposed the Android handset ahead of schedule. The smartphone had been teased a little by the company itself, but now ICTech [registration required] has shared a cluster of hands-on shots, showing off a form-factor that we can't help but see several iPhone-esque elements to.
From the front, it's mainly business as usual for Android. Huawei is expected to release black and white versions of the Ascend P6 – only the white has leaked so far – each with a 4.7-inch display running at 720p HD resolution, and there are pleasingly thin bezels as well as on-screen buttons, just as Google prefers.
UPDATE: Have a peek at our Huawei Ascend P6 hands-on vs iPhone 5 now!
However, it's when you move off to the sides that some of Huawei's possible inspiration begins to show itself. As we've noted before, the style of the Ascend P6's frame-integrated antenna looks almost identical to Apple's iPhone 5, on the upper edge certainly, though there's at least some differentiation in the buttons and ports on Huawei's phone.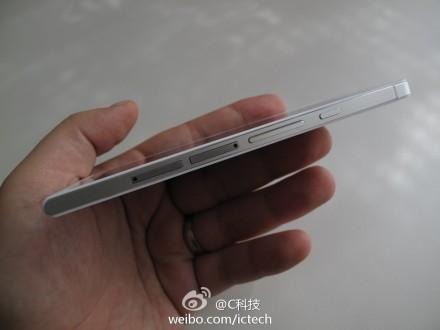 One of those ports is for a microSD card, which is a welcome inclusion, while other specifications are expected to comprise Huawei's own 1.5GHz quadcore K3V2+ processor and a healthy 2GB of memory. 8GB of internal storage, an 8-megapixel rear camera, and a supposed 5-megapixel front-facing camera round out the key features.
Huawei's use of what looks like proper metal and glass certainly would be a welcome blast of quality from the company, and there's no denying that the Ascend P6 – no matter where it takes its styling cues from – is a good looking phone. We'll know more, including the all-important price and release date, when we catch up with Huawei and the Ascend P6 in the metal in just a few hours time.
VIA G4Games