Huawei Ascend P6 vs iPhone 5: do similarities go just skin deep?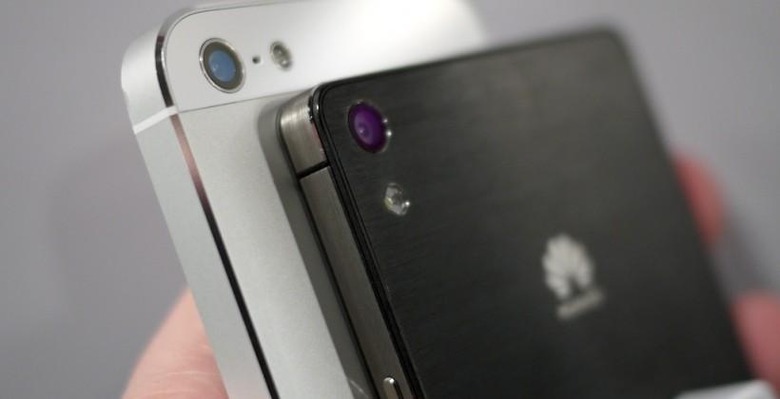 With the release of the first teaser images of the Huawei Ascend P6, it was instantly apparent that the manufacturer was gunning for the successful hardware build of the iPhone 5. This device had the same metal rim, the same glass up front, and the same metal back – it was – and is – even working with what appears to be the same brushed metal components. But what you're not seeing on the surface is this: even in an iPhone-dominated landscape, a brand line Huawei can one-up the competition.
With the Huawei Ascend P6 you've got a machine that's the "world's slimmest" – another record earned by the company that's on more than one occasion scooped up this record before. You've got a light machine as well, one thats aiming to be a robust presentation made to the world for an expanding brand. One day Huawei aims to be as prevalent in the mobile device universe as Apple or Samsung – the latter being their biggest competitor in Android.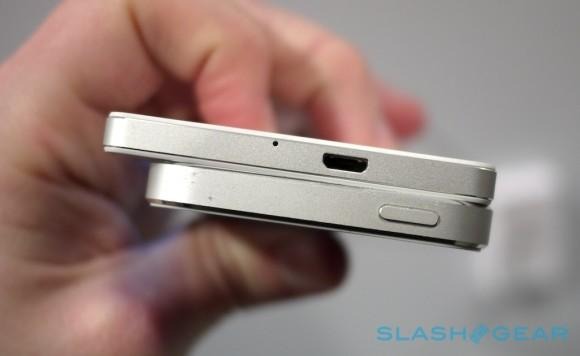 But how does a device that's aiming – at first – only for China and parts of Europe plan on appearing to be a real competitor for Apple's singular hero? Have a peek at these specifications and see what you make of them:
Huawei Ascend P6
Apple iPhone 5
Display: 4-inches, 1136 x 650 pixel resolution (326 PPI)
Display: 4.7-inches, 720 x 1280 pixel resolution (312 PPI)
Body: 4.87 x 2.31 x 0.30 in, 3.95 oz
Body: 5.22 x 2.58 x 0.24 in, 4.23 oz
Operating System: iOS 6 (iOS 7 later this year)
Operating System: Android 4.2.2 Jelly Bean with Huawei Emotion UI
Release: Out now – USA, Europe, China
Release: June for China, July for Europe, no USA release scheduled
Cameras: back-facing 8-megapixel, front-facing 1.2-megapixel
Cameras: back-facing 8-megapixel, front-facing 5-megapixel
Battery: 1440mAh
Battery: 2000mAh
Huawei is making extra efforts with this release to make sure they're seen as an "industry leading" brand, bringing an industry-first 5-megapixel camera to the front of the device, claiming the "slimmest" crown once again, and making sure they've got not just white, not just black, but pink in the mix as well.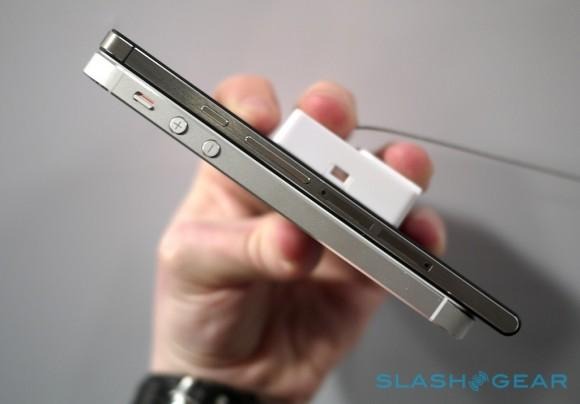 The hardware similarities to the iPhone 5, though, are inescapable. It's clear that Huawei has at least been inspired by the industrial design of the iPhone 4 and iPhone 5 in one way or another – have a peek at the hands-on photos we've prepared above and below and let it be known if you agree.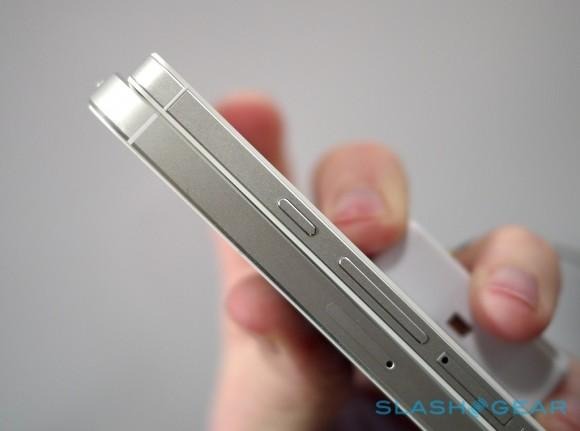 You'll be able to see a whole lot more on the Huawei Ascend P6 in our hands-on presentation today if you do so please. For more information on the iPhone 5, head back to our iPhone 5 review as well as our iPhone 5 tag portal and dive in deep.