Huawei Ascend P6 "world's thinnest phone" leaks from all angles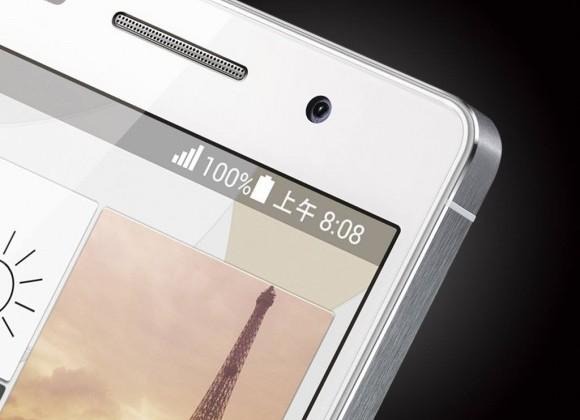 If you've not seen the Huawei Ascend P6 by now, you're about to get experienced. This machine is set to be unveiled fully at an event taking place on the 18th of this month, but though Huawei hasn't made anything official, this machine's specifications – and physical photos from top, bottom, front, and back, have been popping up like they're already released. The Huawei Ascend P6 is claimed to be the new record holder for world's thinnest smartphone, too: let's have a look!
This device has been tipped to be carrying a 4.7-inch display at 1280 x 720 pixel resolution while its body is set to be a world's thinnest: 6.18mm. That's a thinness that'll have you thinking you've picked up a couple of credit cards rather than your smartphone, and certainly right in there with thinness that'll have you accidentally sliding it in to your billfold when it hits your pocket.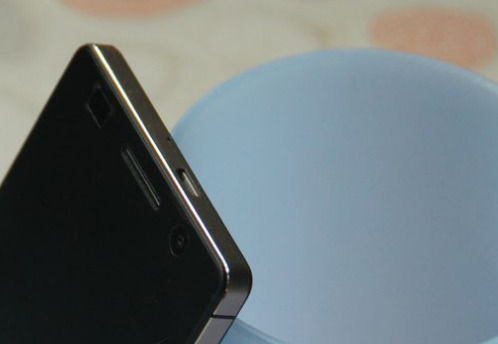 As you'll see from photos leaked from sources everywhere between here and China, this machine is making no qualms about working with a hardware design language that's rather similar to Apple's, with their one and only preview image via event invite (as seen above), the top of the device is especially iPhone-situated.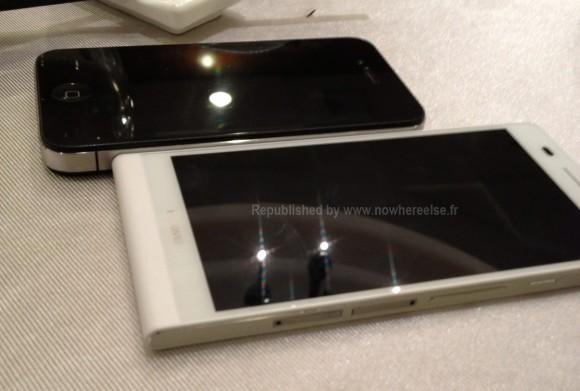 Down below, on the other hand, is a rather rounded situation. Unlike any smartphone we've encountered recently, this device has a half-circle on the bottom with a covered headphone jack on its side. While some photos show this little circle to have a plug in it (image below from Android Authority, for example, most appear to be empty.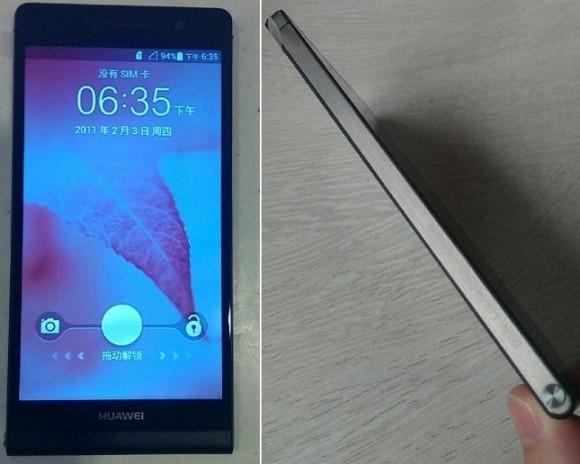 On the right side of the device you'll see a power button, a volume stick, and two push-out drawers for micro cards. What's expected here is either a spot for two microSIM cards (if this device is dual-sim capable) or one for microSIM, the other for microSD for memory expansion.
This device has been shown in white, black, and pink, with silver metal around the rim for white and black and a really fabulous pink metal for the pink edition. Again, this device will likely pop up at the June 18th event complete with release and pricing information – and yes, expect this device to launch in China and thereabouts with unknown release schedule for anywhere in Europe or the USA.
VIA: NWE