Huawei Ascend Mate7 certified and revealed in TENAA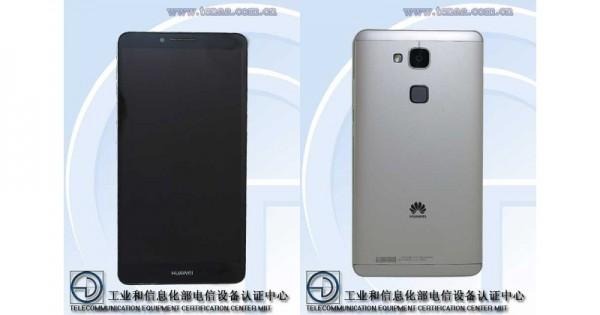 Huawei has just teased its September 4 IFA 2014 press event but China's TENAA agency is already revealing what is believed to be the Ascend Mate7 well ahead of time. The details laid out for everyone to see closely matches the rumors, save that of the variant that is believed to have a higher resolution screen.
The MT7-CL00 and MT7-TL00 are the two variants that have made their way through TENAA, the former with only GSM/TD-LTE/CDMA network support while the latter has GSM/TD-LTE/TD-SCDMA. Both, however, share the exact same specs. That means a 1.8 GHz octa-core processor, which may very well be the Kirin 920 or even something higher, 2 GB of RAM and 16 GB of internal storage. The display is a large 6-inch screen with 1920x1080 pixel resolution. There is a 13 megapixel camera on the back while a rather high 5 megapixel shooter decks the front.
More than just the specs, the TENAA certification provides photos of what the device looks like. It indeed shows that Huawei has been inspired, so to speak, by the design of the HTC One Max, except for the square-ish shape of the camera sensor that is more Samsung's design. It is interesting to note, however, that the TENAA specs do not make any mention of a fingerprint scanner. But considering the second slot below the rear camera doesn't look like a camera sensor, we might as well presume it is some sort of biometric sensor, fingerprint or heart rate.
The MT7-CL00 is noted to come in black and white color options but the MT7-TL00 adds a gold variant. It isn't yet known which model will land in which market. Those details, as well as the answer to that mysterious square on the back, will all be given finality next month at IFA 2014.