This week we're having a peek at the newest piece of hardware offered up by Huawei to the North American market: the Huawei Ascend Mate 2 (aka the Ascend Mate2 4G). This device is made to delivery a little bit of everything, including a large display, nearly the newest version of Android, and a unique delivery. If you want a phone that none of your friends have, this might be the phone for you.
Hardware
The Ascend Mate 2 comes sporting a 6.1-inch display running at 720p. It's covered with a bit of Gorilla Glass 3, meaning it's not especially prone to knicks or scratches, and comes with a screen protector right out of the box – but not the kind of screen protector you're going to want to leave on forever.
The display is LDC IPS, is nearly as bright as the HTC One (M8) and comes in at just a pinch warmer than the HTC One (M8). Without placing another smartphone next to the Huawei Ascend Mate 2, you'd see it as entirely color-correct.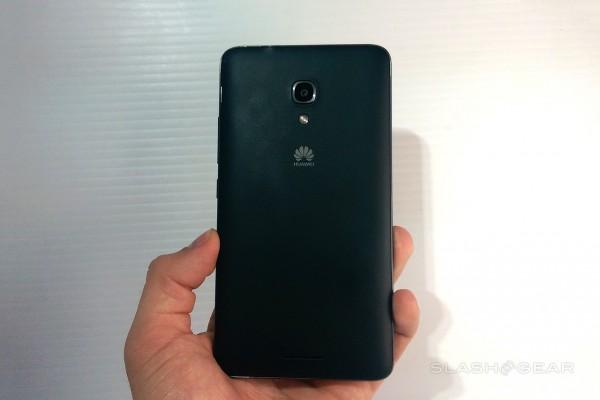 On the front of this smartphone you'll find a 5-megapixel camera for what Huawei continues to call "Groufies" (group selfies) with a wide-angle lens. On the back you'll find a 13-megapixel camera with a Sony BSI sensor.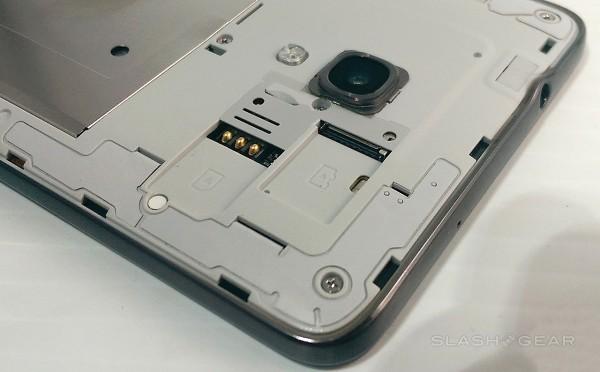 The device is extremely simple-looking and is made mostly of plastic. It has a removable back panel so that you might access the SIM card slot and the microSD card slot, and there's a back-facing speaker in standard styling.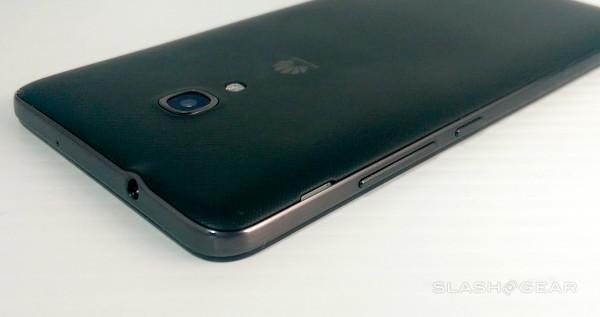 The volume button and power button sit on the right of the phone, and there's a headphone jack up top. Both at the top and at the bottom you'll find tiny pin-holes which allow space for dual microphones, allowing noise reduction to occur
Software
Inside the Ascend Mate 2 is Huawei's latest user interface over Android 4.3 Jelly Bean: Emotion UI 2.0 Lite. It looks extremely similar to what Samsung presented with their first TouchWiz on the Samsung Galaxy smartphone – rounded-corner squares with a retro-fitted shape for each new app not built-in. It does not follow Google's standard Android design guidelines, and it's not really all the better for it.
If you're used to going into a drawer to find your apps, you'll be thrown for a loop – there is no drawer here, only apps on your many home screens. You'll be able to use all the same apps as you would on any other Android device, but the setup here is akin to iOS more than Android in the app arrangement department.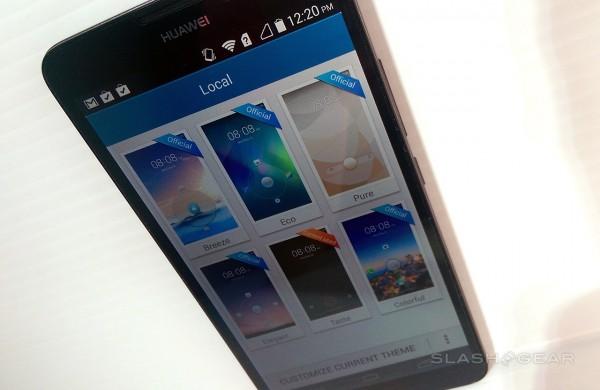 Huawei does offer a number of built-in themes you can make use of if you're the sort of person that likes to change how their smartphone software looks – great for a first-time user. Settings and the pull-down notifications panel are also slightly retro-looking when compared to UI from several brands over the past several years, but the whole lot is extremely simple to understand and use.
Performance
The Ascend Mate 2 uses a perfectly capable Qualcomm Snapdragon 400 with 2GB of RAM – not exactly a futuristic processor, but capable of the basics any normal user would be rolling with. Inside you've also got 16GB of storage for media and a microSD card slot for 32GB more, and this device is ready to roll with both Wi-fi802.11a/b/g/n/ac, GSM 4G LTE Cat4 and HSPA+, and Bluetooth 4.0.
Below you'll see a number of benchmarks run on the Ascend Mate 2. These benchmarks will show you how well the machine takes tests, and not a whole lot more. It's always fun to run benchmark tests, but as you'll see here, there's not a lot of information on how well the device functions.
Instead we turn to everyday use to show off how well this smartphone performs. With a few tweaks to how often we sync and how bright our display is, we're easily pulling out more than a day from a 3900mAh battery. That's not something you'll see with essentially any other smartphone with a display the size of Ascend Mate 2's.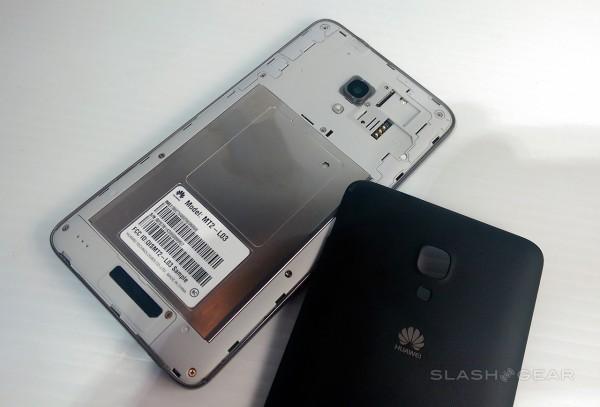 These other devices work with displays with a larger pixel count, of course – but if you're not about telling the difference between 720p and 1080p, you're all the better for it. The battery is also non-removable, so it's a good thing the device works for well over a day without effort.
Camera
Below you'll see a number of photos taken with the Huawei Ascend Mate 2 with the back-facing 13-megapixel camera. This camera works with a single LED flash and is capable of 1080p video as well.
The second gallery here shows off the power of the front-facing 5-megapixel camera with wide-angle lens. As soon as we get onboard with the groufies theme, we'll have to let you know how it goes.
Wrap-up
At $299 off-contract, it's easy to overlook the relative lack of explosive or otherwise stand-out features on the Huawei Ascend Mate 2. You'll have to purchase the device through Huawei's new online store, and it'll be shipped direct to you from there. We'll have to let you know when there's a place in the United States where you're able to get some hands-on time in the near future – for now you'll be out of luck.
Huawei suggests that this is just one of a variety of smartphones that'll be coming to the United States through their store off-contract. We've also seen the Huawei Ascend P7 lately – one that won't necessarily come direct to the USA – but one that did impress.