Huawei Ascend Mate previewed: 6.1" Full HD phablet takes on Note II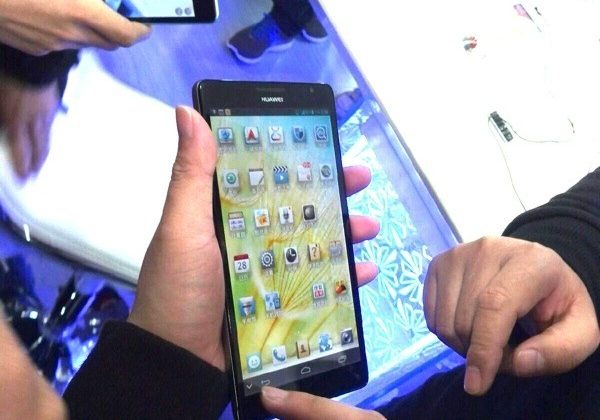 Huawei's star of CES 2013, the Ascend Mate "phablet" has been given a pre-show reveal, with none other than the company's own devices chief whipping out the 6.1-inch oversized smartphone at a Huawei store in China. Tipped for imminent reveal, the Ascend Mate is expected to pair its bigger-than-a-Note-II display with a 1.8GHz HiSilicon K3V3 quadcore processor, with Huawei unsurprisingly opting for a sizable battery too: 4,000 mAh is what's expected.
Exec Richard Yu didn't detail the exact specifications, according to the Sina Weibo report, but it's certainly enough to take the sting out of Huawei's big reveal in a couple of weeks time. The Ascend Mate is believed to measure a reasonably-waifish 9.9mm thick – slightly more than the 9.4mm Note II, but impressive nonetheless.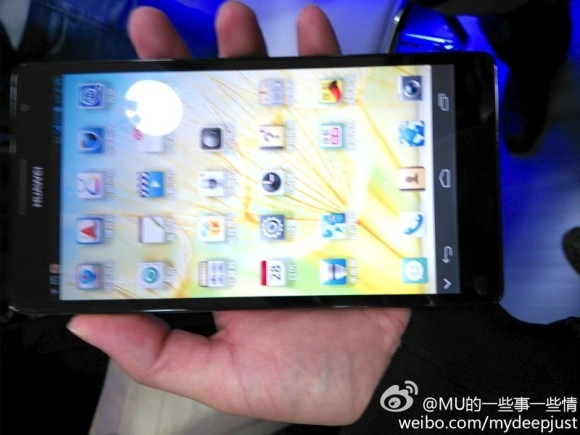 According to Yu's comments on the Chinese site, the Ascend Mate will use a low-temperature polysilicon (LTPS) display, running at 1080p Full HD resolution for an impressively Retina-busting pixel-density of 361ppi. 2013 is shaping up to be the year of the Full HD phone, with devices like the DROID DNA paving the way for a Full HD push from Samsung and others.
Huawei has made its name with low-cost devices, and the Android-powered Ascend Mate is shaping up to be competitively priced, too: under 3,000 yuan, in fact, or around $481. We'll know all the details when we head to CES 2013 in just a couple of weeks time.
[via Engadget]