XCom Global Huawei 3G E176G USB Modem Review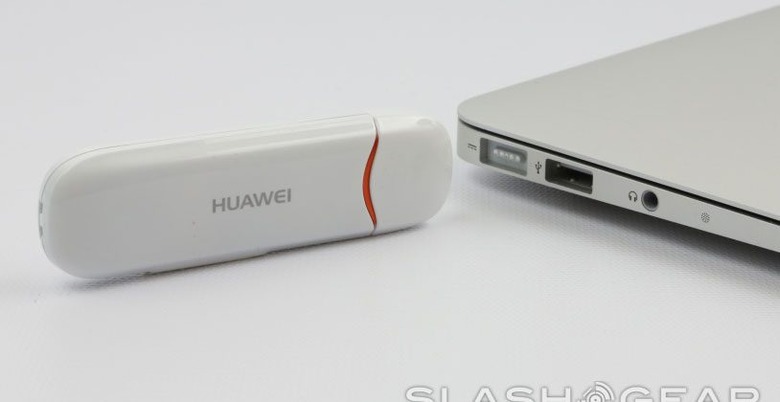 This Spring we got the opportunity to work with the Huawei model E176G 3G USB dongle connected to XCom Global for mobile data. This little device comes with a cap for the USB plug, the whole device is small enough to very easily slip into your pocket, and the whole package comes with an extensive manual and instructions that make its implementation relatively easy to set up and ultra-simple to use. I personally used this device during the entirety of Mobile World Congress over in Barcelona, Spain, and have to say: it worked pretty darn nicely.
This device just needs a 5-10 minute setup (which you or your nerd nephew or niece will be able to figure out in a snap) and a click or two each time you plug it in to make sure it's connected. At Mobile World Congress, one of the most heavily trafficked mobile data areas on earth, this device delivered the data when I needed it the most. The vast majority of the posts you saw on SlashGear from Mobile World Congress published by me were delivered with this Huawei USB data connection with XCom Global.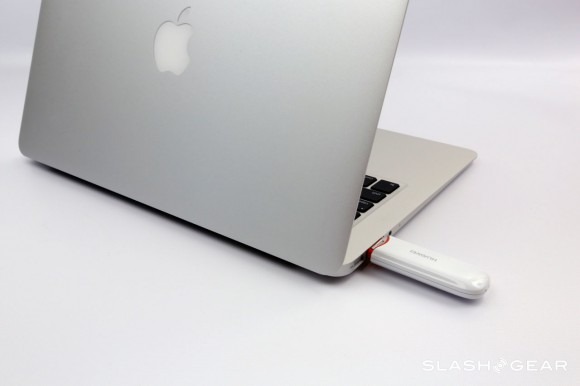 Huawei is a group that's both delivering the peripherals here with great success and is ramping up their efforts to take on the mobile device world. We've seen more than one Huawei device come rushing in on the USA market, and this USB stick illustrates that they'll be continuing their mobile force across the planet. If what we've experienced with this stick through Europe is any evidence of the performance we'll see in the USA, we'll be pumped up to pick up on the greatness.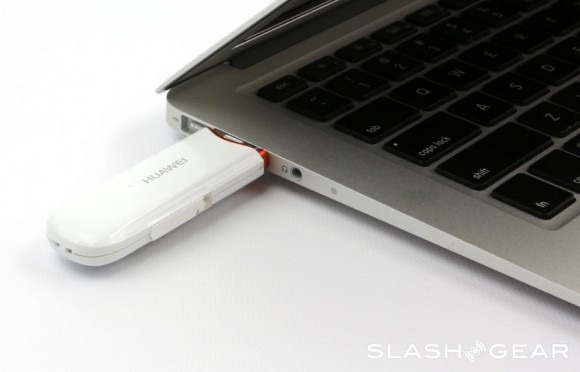 The stick itself is available at a variety of outlets across Europe today, and the connection you'll get will not disappoint. Again this one was connected with XCom Global service which was second to none the whole time we used the sticks – thanks guys!