HTC Windows Phone 7 smartphone spotted on way to Verizon?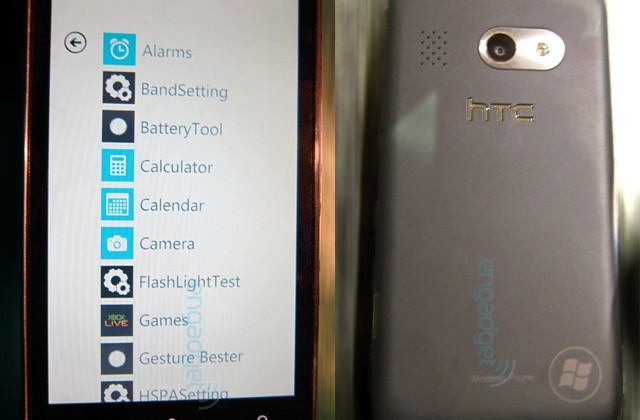 It's turning into an HTC morning, with another leaked smartphone from the company that, unlike the HTC Vision, runs Microsoft's Windows Phone 7.  The unnamed device apparently has an 8-megapixel camera, 3.7-inch SLCD display and 1GHz Qualcomm Snapdragon CPU, and according to Engadget's source is pretty much hardware-ready.
The source also claims that HTC is in talks with two US carriers, one of which is Verizon, which we're guessing refers solely to this particular handset since we can't imagine T-Mobile or AT&T would want to be left out of the HTC WP7 love.  There's some speculation that this could be the HTC Spark, rumored back in June after mentions being spotted in leaked ROMs, and supposedly packing both CDMA and GSM wireless for international use.
As you'd expect, the HTC handset has three buttons under the display – touch sensitive in this case – together with an LED flash and what looks like a soft-touch plastic chassis.  For more on Windows Phone 7, meanwhile, check out our technical preview from last week.