HTC make Super LCD for Desire and Nexus One official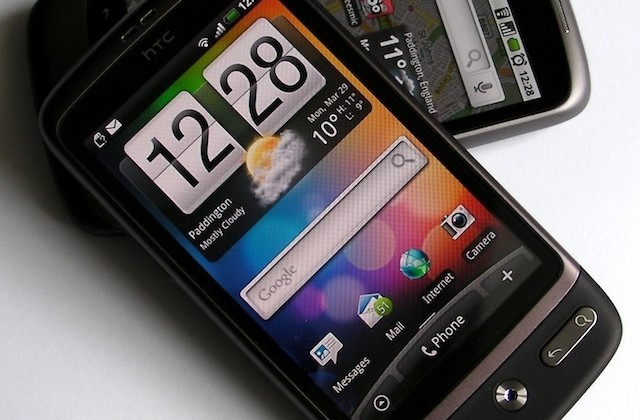 HTC has announced that it will be using Super LCD (SLCD) displays in its smartphones later in the summer, in response to the shortage of AMOLED panels that has been limiting supply of some of the company's most popular devices.  As we heard last month, that's led HTC to look to alternative screen technologies, and now they've officially confirmed that handsets like the Nexus One and Desire will switch to the Sony-made SLCD panels.
Last month the company insisted to Android Community that they would continue using Samsung's AMOLED screens alongside Sony's SLCD alternatives, though there's no mention of AMOLED in this newest press release.  Instead, the company suggests that SLCD offers "a comparable visual experience to HTC's current 3.7 inch displays with some additional benefits including battery performance."
In fact, they say SLCD battery usage is five times less than regular LCD; considering one of the major selling points of AMOLED is its power frugality, that could be a big draw.  HTC tells us that they're "committed" to both display technologies, and that we can "expect to see both types of displays in current and future HTC devices", but we'll have to wait until the first SLCD handsets arrive in order to find out just how comparable the technologies really are.
"HTC believes that both technologies offer exceptional user experiences, and we will employ both types of displays concurrently within our current product lineup." HTC statement
Press Release:
HTC INTRODUCES SLCD DISPLAY TECHNOLOGY TO ITS PORTFOLIO

New Displays to be integrated into HTC Desire and Nexus One

Taoyuan, TAIWAN – July 26, 2010 – HTC Corporation, a global designer of smartphones, today introduced Super LCD display (SLCD) technology into a variety of HTC phones including the HTC Desire and global Nexus One later this summer. The SLCD display offers an exceptional natural balanced colour, clear contrast, broad viewing angles and improved power efficiency.

"HTC is experiencing high-demand for many of our phones, specifically our phones with 3.7 inch displays. The new SLCD display technology enables us to ramp up our production capabilities quickly to meet the high-demand," said Peter Chou, CEO of HTC Corporation. "The SLCD displays provide consumers with a comparable visual experience to HTC's current 3.7 inch displays with some additional benefits including battery performance."

SLCD is the latest generation of LCD technology that offers improved performance from earlier LCD panels including approximately five times better power management. SLCDs also offer an enhanced viewing experience with wider viewing angles that are enabled by Sony's new VSPEC III™ technology.

About HTC

HTC Corporation (HTC) is one of the fastest growing companies in the mobile phone industry. By putting people at the center of everything it does, HTC creates innovative smartphones that better serve the lives and needs of individuals. The company is listed on the Taiwan Stock Exchange under ticker 2498. For more information about HTC, please visit www.htc.com.