HTC Wildfire S for T-Mobile Review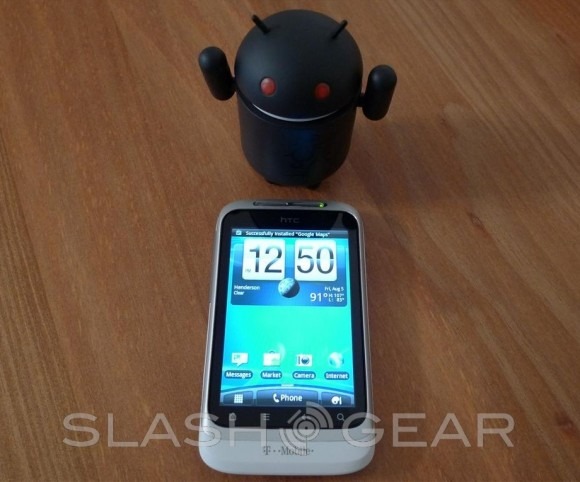 Say Hello to the smallest offering I've seen in a while from HTC, this little device is small enough that anyone can carry it no matter how small the hands are. It would feel comfortable for your 10 year old, and would make a great starter phone too. The Wildfire S comes in a few different colors, its an amazingly great device for a mid-range offering and it's only like $79 or so over on T-Mobile — interested yet?
Before I start posting up all the pictures of this cute little phone here is our hands-on unboxing post and the video is below.
HTC Wildfire S Hands-on & Unboxing video
[vms 42c8757b54003a58277b]
Hardware
To start off this thing is tiny, it only has a 3.2" 480x320 resolution screen, comes in with a 600 Mhz processor, 512MB of RAM and ROM as well as an included 2GB SD card but for the price the specs and quality are quite nice. I'd put the Wildfire S in my top 3 for best mid-range offering that is for sure. Here are some photos for a better idea.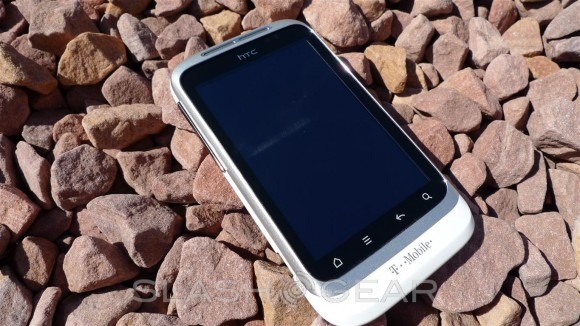 This isn't the first or the last device that will come with a 3.2" screen so some might be used to the size. Overall usage seems fine with the screen size and the images are crisp and clear given the slightly lower resolution. Flip the Wildfire S on its side and we have the micro-USB charging port as well as the volume rocker to the side.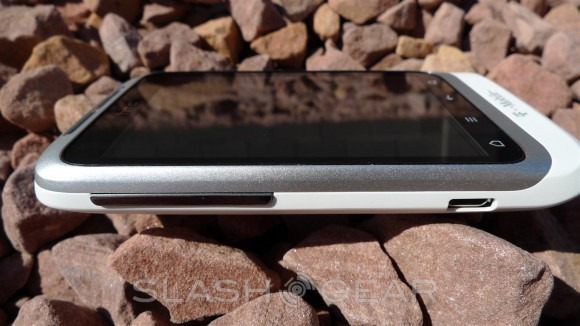 Around top we have the power/wake button and the 3.5mm headphone jack and that is all except for the indent to remove the back cover. For packing everything into this small of a package the device is pretty thin considering its cost.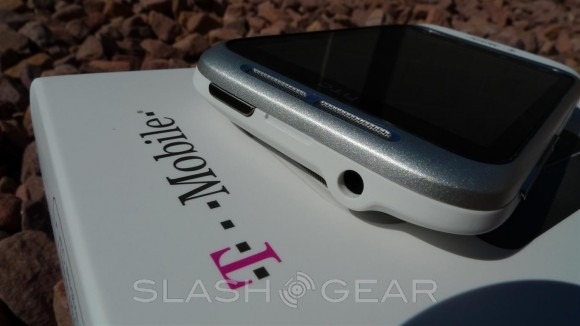 The bottom has a neat little design curve to it almost like a chin we have seen on devices in the past, then the microphone pinholes and that is all. The device is pretty sleek and simple and the design wont win any awards but it looks good doing it — whatever that may be.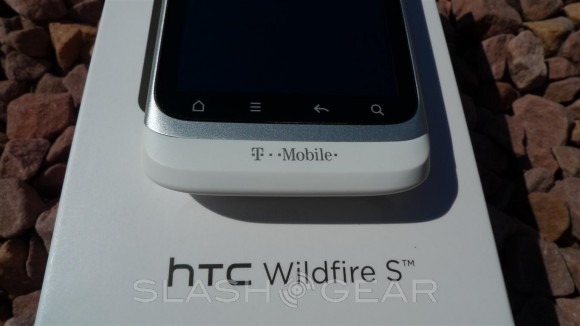 I have always been a fan of HTC build quality and even though this device is aimed at a lower priced crowd they didn't cheap out. It still feels extremely well made and solid, no cheap plastic or goofy designs here. HTC knows how to build a good product and this doesn't disappoint. I do have one small complaint and that is the capacitive android buttons are too close to the actual screen and sometimes while typing I accidentally hit home, or while trying to hit home I'll open the app tray but other than this I have nothing bad to say about this little guy, or girl.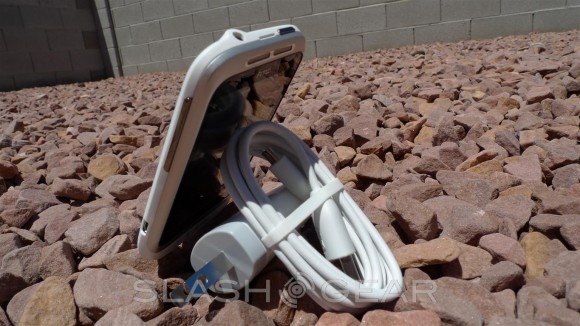 Software & Performance
Out of the box we have Android 2.3.3 Gingerbread so things are quick, speedy and extremely fluid even though we only have a 600 Mhz processor inside. A quick note the processor was strong enough to play Angry Birds on this 3.2" screen with ease so that should make a few people happy (Can't forget the birds). It does not feature the latest HTC Sense UI 3.0 but it does come with Sense 2.1 and if you've ever owned an Android HTC phone as of late you will feel right at home.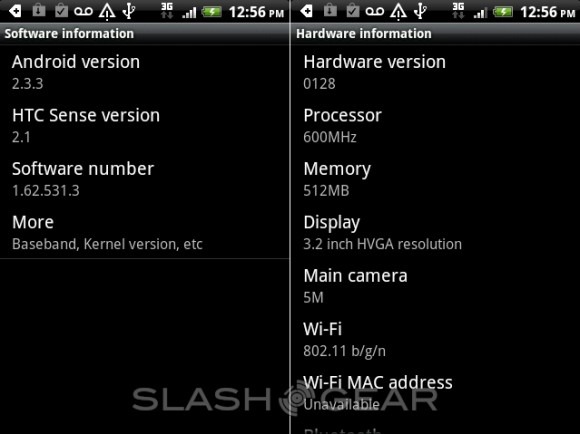 In the app tray we have all those things we've come to expect from Google, as well as those all similar apps from HTC like HTC Hub, Friends Stream, HTC Music, Peep, and others. We even have Slacker radio and a few T-Mobile apps like T-Mo Mail. That is all and bloatware was kept to a minimum and for that HTC and T-Mobile — we thank you!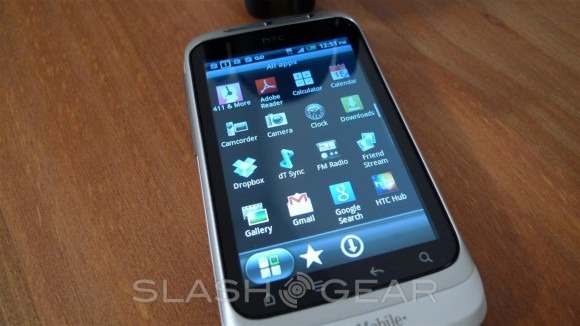 I did happen to run those things we love called Benchmarks and for a single core 600 Mhz CPU I was a bit surprised with how well it performed. While Linpack only scored like an 8 or so we got relatively good results from Quadrant. I was confused when this 600 Mhz phone was close in comparison to the Galaxy S, but then this is a newer generation Qualcomm processor so it should be a bit more efficient than the older Nexus One even though it has a much slower CPU. It's safe to say this should be plenty for the average or light user.
Camera & Battery
We have a 5 MP shooter for the camera with LED flash and it takes great photos for only being 5 MP. Shooting a few here and there around the town it worked great even indoors, remember for only paying $79 or so from T-Mobile you are getting a pretty excellent overall package.
The only concern with the camera is it can't record in 720p even though we have a 5MP lens. This is most likely due to the processor or to keep the device spec within budget, but video turned out decent and would make any FaceBook user or average family member proud.
I took a few photos real quick just so you can get an idea of image quality. I did have to wake the dogs but they sleep all day anyways so whats the big deal right?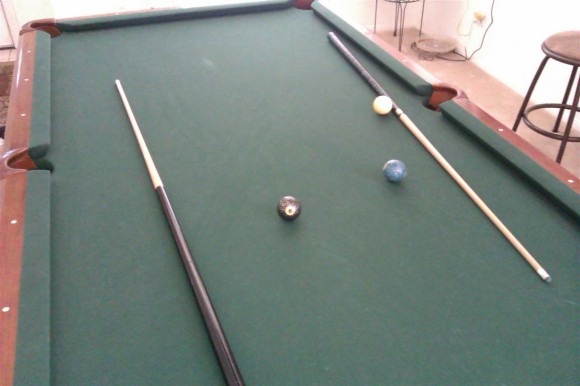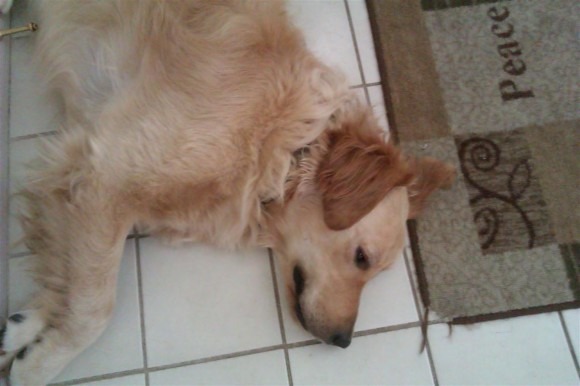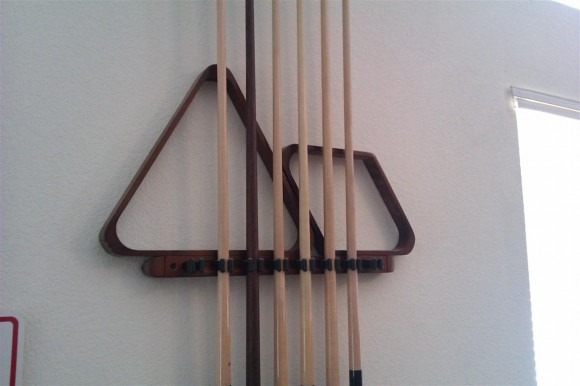 Regarding battery life I think most of you will be pleased to hear we have a winner here. While it only has a 1230 mAh battery it only has to power a slightly lower resolution 3.2" screen and a 600 Mhz processor. No dual-core power hungry stuff here so the device lasted me more than the entire day on first use. It has been powered on for over 15 hours and I've snapped photos, recorded video, ran a few benchmarks and yes i even played a little Angry Birds for the reviews sake of course.
Phone call quality is about average for T-Mobile, was loud and clear and the hear me now guy would be impressed even though its T-Mobile. For being a budget friendly device both the earpiece and the speaker phone quality was loud enough and I have nothing bad to report here. The phone even features a notification LED on the speaker grill, something I wish all android phones came with.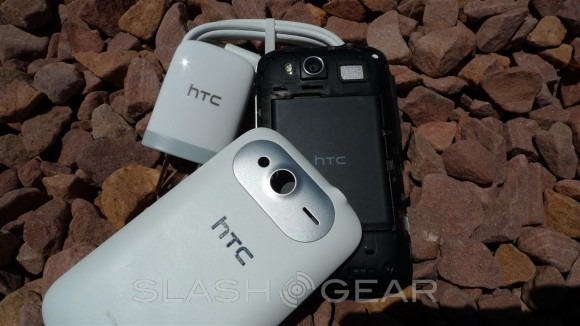 Wrap-Up
To wrap things up I'd have to give this device a thumbs-up. For a first time smartphone or first time Android user this would be the ideal device. Some might want something larger but for the size and everything you get it really is awesome. For someone coming from a feature phone or a Blackberry use to a smaller device and great battery life this would be a great first step. Then maybe the next phone can have one of those massive 4.3" screens.
Regarding T-Mobile and mid-range phones this will absolutely blow away the Samsung Dart, I'm only being honest so sorry Samsung. T-Mobiles other mid-range offer in the Samsung Exhibit 4G might slightly out-class this and have 4G but for the price the Wildfire S is a for sure choice. For now I will leave you with those last words, say good job to HTC for making such a sweet little device and I hope you all enjoy the photos below.