HTC VIVE released in-stores, ships in 72 hours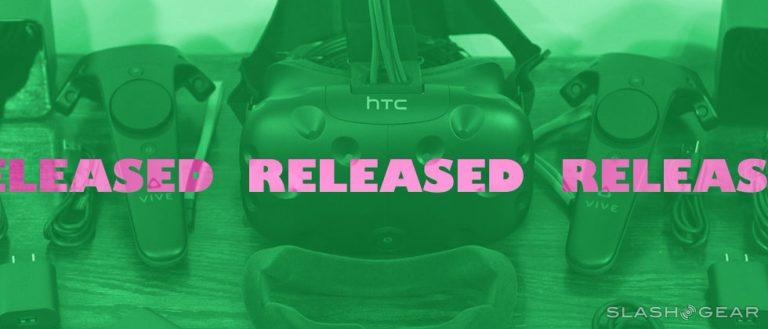 The folks at HTC have made the SteamVR headset HTC Vive available to customers around the world this week. This update makes the room-scale virtual reality headset available to retail stores now as well – Microsoft Stores, GameStop, and Micro Center locations (select locations) – wherever said stores might end up appearing, perhaps near you. Worldwide shipments will be available immediately through VIVE.com shipping to 24 countries.
"Since beginning pre-orders at the end of February and shipping in early April, we've seen incredible interest in Vive," said Dan O'Brien, VP of VR at HTC.
"Working with our retail partners has only enhanced that momentum because more people are able to try the only truly immersive virtual reality offering on the market today."
Above you'll see a mixed-reality construction of what it feels like to use the Beta release of HTC Vive game Kingspray Graffiti Simulator.
This June (this month we're in right now), the HTC Vive will be available for demo in 100 retail locations throughout North America. Microsoft stores will have 51 locations with demos, while GameStop will have 40. Micro Center needs to get their game face on because they've only had 5 and now 10 – come on, man.
This VR headset is one of four major offerings in the VR universe today. One is for your smartphone – that's the Google Cardboard (or Daydream) collection. Another is for your Samsung smartphone – that's the Samsung Gear VR.
Then there's the HTC Vive and Oculus Rift. The latter was produced by Oculus, a Facebook company. The HTC Vive was designed and executed by a collaboration between HTC and Valve.
Have a peek at our original HTC Vive Review to see what this headset is all about – and dive in on our many, many demos. This device will cost you $799 ($1,149 CAD) right this minute.
All pre-orders placed through Microsoft Stores, GameStop, and Micro Center will begin to be fulfilled this week. Shipping from Vive.com is now set at between 2 and 3 business days.
There's now no barrier – other than the cash it'll cost you to buy – between you and the HTC Vive.