HTC VIVE gets a one-day discount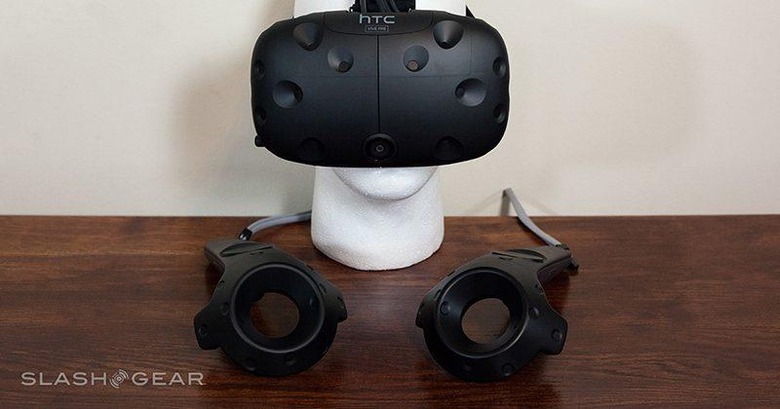 Today just so happens to be the first anniversary of the HTC VIVE's launch. The virtual reality headset has been available for a whole year now, and to celebrate, HTC is dropping the price on new VIVEs for one day only. If you've yet to take the plunge and find yourself wanting to dive into the realm of virtual reality, now might be as good a chance as you'll get for some time.
As announced a few days ago, HTC has dropped the price of the VIVE to $699, representing $100 in savings. This is in line with the VIVE's price during Black Friday, so the price isn't likely to drop lower any time soon. This is a one-day-only sale, so unfortunately those of you on the fence don't have very long to make up your minds.
April 5 has been designated as VIVE day by HTC. Today we're also seeing the launch of Viveport subscriptions, a new service that allows you to download five apps from the Viveport store for $6.99 per month. Not only does this give you the opportunity to check out some apps you may have otherwise skipped, but it should also serve as a good way to try before you buy.
Finally, VIVE day means that VIVE owners can download a copy of Arcade Saga on the house. Normally $20 when purchased at full price, Arcade Saga seems like a good game to use if you need an introduction to VR. With three different game modes that draw inspiration from pinball, archery, and table tennis, Arcade Saga sounds like a good pick up if you're looking for some casual gaming.
It's been a pretty big year for VIVE. Just recently, HTC opened up developer orders for the VIVE tracker, which is something like an extra controller devs can use to pull real world items into virtual reality. As always, you can check out the story timeline below for more on HTC VIVE, and be sure to let us know if you're going to take advantage of this one day deal.
SOURCE: VIVE Store