HTC VIVE gets Viveport subscription and discount for first birthday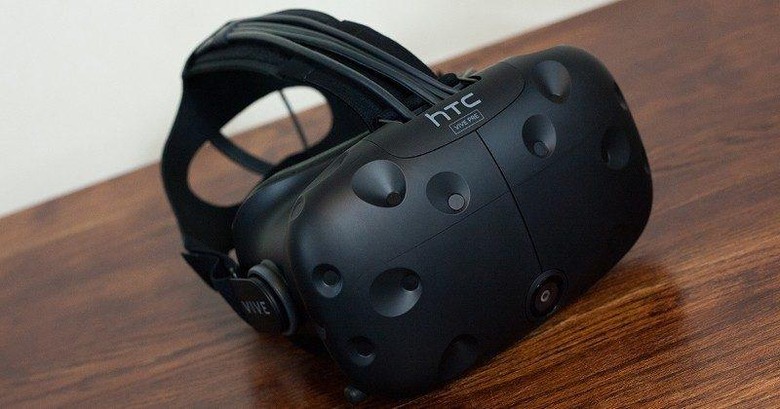 It may be somewhat difficult to believe, but the
turns a year old in a couple of days. When it does, HTC will be rolling out a handful of promotions to celebrate. These include a new Viveport subscription service, some free games, and a discount meant to tempt those who may not have taken the plunge yet.
HTC's new Viveport subscription scheme is probably the biggest announcement coming down the pipe today. Beginning April 5 (the headset's one-year anniversary), VIVE owners can sign up for the service at $6.99 per month. This gives you access unlimited access to five apps of your choosing, though it doesn't sound like
every app on the Viveport store
will be up for grabs.
Instead, HTC says that this service will launch with more than 50 titles. You get unlimited access to the apps and games you choose, and ultimately get to decide whether you rotate your five each month or keep them for longer.
This, HTC says, offers benefits for both consumers and developers. Since all of the apps available through Viveport's subscription are also available for purchase, you'll get to try an app before you buy, while developers will be able to reach more people (and make additional money) by including their apps in the service. If you own a VIVE, you can sign up for a free month of service by checking out
.
Beyond the launch of this new subscription service, HTC will also be cutting the price on the VIVE for one day only. On April 5, those of you who don't yet have a VIVE can grab one for $100 off. As an added bonus, VIVE owners will be able to download a free copy of Arcade Saga – which is normally $19.99 – from the Viveport store.
So, there are some good deals to take advantage of for VIVE's first birthday, and those who own a headset will definitely want to consider a Viveport subscription. What do you think? Is the Viveport subscription a good deal or are you going to pass? Head down to the comments section and let us know!