HTC Viveport Launches Globally With More Than Just VR Games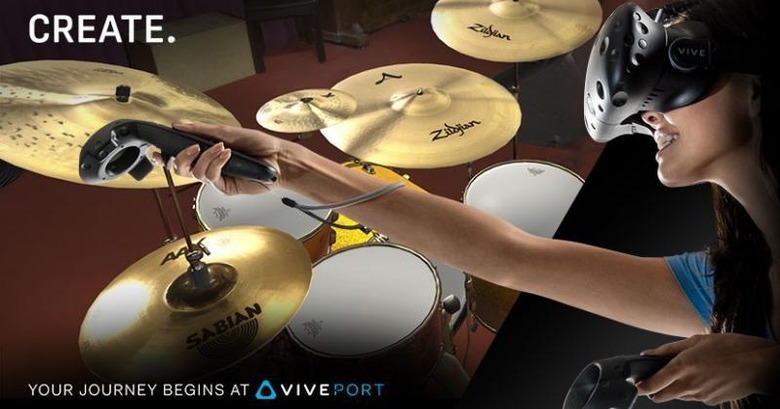 When you talk about virtual reality, most people will immediately think of immersive games. Immersive experiences, yes, but games nonetheless. VR, however, is already much more than that, and VIVE, HTC's VR arm, is taking steps to make sure everyone in the world knows that. It is finally launching its Viveport VR app store with two key points. One, is that it is launching globally, in more than 30 countries, for maximum market reach. And two, the store will contain more than just games but the whole gamut of experiences currently possible in virtual reality.
Art, creativity tools, design, education, fashion, music, sports, travel, video. These are just some of the things that VR can already provide today. And, of course, games. Not limited to smartphone hardware, the HTC Vive is able to offer a lot more than just barely interactive experiences. It can even offer creative ones.
Of course, there will be some apps that will simply be for watching, but one that will take you to places you could never go to otherwise. theBlu and and Everest VR take you on breathtaking adventures under the sea and on the world's highest peak, respectively. Lifeliqe, on the other hand, can take you back in time to the age of the dinosaurs or even inside the human body. And then there are apps like The Music Room that lets you jam even without the space for all those instruments.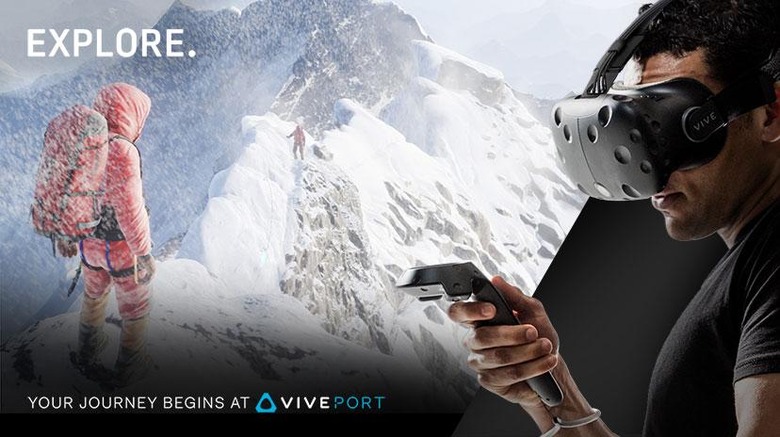 To celebrate the launch of the Viveport app store, "super-hit" titles will carry a price tag of $1 for only 48 hours. Plus, for a lucky few HTC Vive users, there will be a secret message that will give them unlimited access to Viveport content.
Although HTC Vive, through its partnership with Valve, already has a store of sorts with Valve, a dedicated VR app store that showcases the best VR experiences could help banish the image of virtual reality as just a passing, gaming trend.