HTC launches VIVE Tracker for developer purchase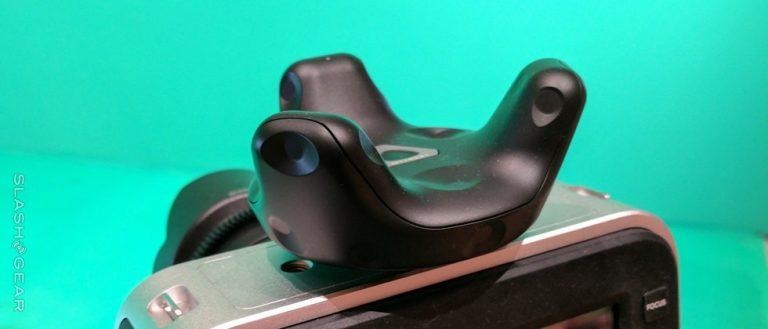 HTC made a slew of announcements for the VIVE today, but perhaps the most important one concerns the status of the Tracker. HTC opened the floodgates today, announcing that the VIVE tracker has entered a wide release for developer purchase. This, of course, means that eager developers can finally secure a Tracker to begin development before the controller's general release later this year.
The Tracker itself costs $99, which is fairly inexpensive for how much it expands the capabilities of the VIVE. The Tracker can be used as something of an extra controller, bringing real-world objects into a virtual reality world. That's one of the coolest applications for the Tracker, though HTC envisions other usage scenarios that include using it in full body tracking.
HTC seems to be rather excited by the prospect of full body tracking, as it's released an open source code for full body tracking implementation. The code can be found over on GitHub and requires three Tracker controllers, so if you find yourself buying in bulk, you may want to check it out.
Shortly before announcing the release date for the VIVE Tracker, HTC held a community seeding event where it lent out 1,000 Trackers to developers looking to implement it in their VIVE apps. The seeding, HTC says, was vastly successful, with a surprising number of non-gaming and non-entertainment apps applying for one.
HTC's announcements don't end with the developer release of the Tracker, though. The company also revealed today that it will produce VR content related to Steven Spielberg's upcoming movie Ready Player One. It also revealed a rather lengthy list of developers from around the world who will join the VIVE X Accelerator program. So, it's not only a big day for developers who are interested in the Tracker, but also for HTC and the VIVE platform itself.
SOURCE: VIVE