HTC Ville caught on video with Sense 4.0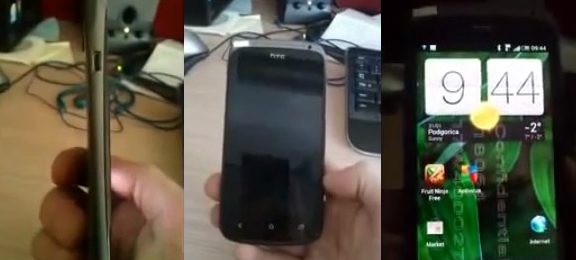 The HTC Ville has been caught on video ahead of its expected MWC 2012 debut, showing off both its slimline form-factor as well as a glimpse of HTC Sense 4.0. According to the Android 4.0 smartphone's hardware info page, it runs a 1.5GHz dualcore processor with 1GB of RAM and a 4.3-inch qHD touchscreen. There's also WiFi a/b/g/n, Bluetooth 4.0 and an 8-megapixel main camera.
HTC also fits a VGA front-facing camera, and the Ville is running – in this prototype form, anyway – Android 4.0.1 Ice Cream Sandwich. Aesthetically, it's a lot like an ironed HTC Sensation, flatter than the 2011 flagship but still showing the traditional HTC unibody styling.
As for HTC Sense 4.0, details – though not photos – of the updated interface leaked earlier this month, and now we have a chance to see exactly what was being talked about. The updated interface has new screen transition animations and a tweaked shortcut bar on the homescreen, with the HTC widgets now somewhat pared down rather than the overly-stylized versions seen in previous iterations of Sense.
The HTC Ville is expected to make its official debut at MWC 2012 in late February, and then tipped to head to T-Mobile USA shortly after. We'll know more from the show in Barcelona next month.
[via HTC Hub]